When is the Frasier reboot release date? One of the most charming sitcoms of the '90s is returning, bringing our favorite radio psychologist along with it.
Frasier originally began in 1993 as a spin-off to the best comedy series of its era, Cheers. One of the best TV series ever, Frasier ran for 11 seasons before ending in 2004. Kelsey Grammer starred in the titular role as psychiatrist Frasier Crane, who returns to his hometown of Seattle and hosts a radio show.
His relationship with his eccentric father, oddball brother, and various romantic entanglements provided plenty of heart-warming humor during the show's run. Paramount Plus is handling the reboot, but what will it be about? We've tuned into the right frequency and have all the answers about the Frasier reboot release date.
What's the Frasier reboot release date?
Great news — the Frasier reboot will be released on Thursday, October 12, 2023!
The release date was revealed on August 22, 2023, alongside a teaser trailer. This is terrific news since it feels like we've been waiting forever to learn more about our favorite sitcom character! Looks like we won't have to hang on for too much longer, thankfully.
Who will be in the Frasier reboot cast?
Kelsey Grammer will lead the Frasier reboot cast list, returning to one of his most iconic roles. That makes sense, seeing as you can't really have a Frasier reboot without the titular character.
Grammer isn't the only Frasier cast regular to return, though, as Bebe Neuwirth is coming back as Lilith Sternin and Peri Gilpin will be making a cameo as Roz Doyle. Grammer has said David Hyde Pierce will sadly not be reprising the role of Niles Crane.
It's not all bad news, though. We know Anders Keith will join the series as Niles and Daphne's son David. We also know Only Fools and Horses star Nicholas Lyndhurst will appear as Alan, an old pal of Frasier's.
Here's the Frasier reboot cast list:
Kelsey Grammer as Frasier Crane
Nicholas Lyndhurst as Alan Cornwall
Jack Cutmore-Scott as Freddy Crane
Anders Keith as David
Jess Salgueiro as Eve
Toks Olagundoye as Olivia
Bebe Neuwirth as Lilith Sternin
Peri Gilpin as Roz Doyle
What will the Frasier reboot be about?
The Frasier reboot plot will follow Frasier in the "third act" of his life, according to Grammer, and will be set in Boston.
Fans will notice that's the same city where Cheers was filmed, suggesting some real throwbacks and Easter eggs for one of the best 90s TV shows could crop up. We'll be watching closely.
It's been reported it will be set on a college campus, and we know Frasier's son Freddy will be in the show. With this in mind, we can suggest it's likely the series will be about Frasier working at the university his son attends and the pair reconnecting just like Frasier reconnected with his own father, Martin, in the original show.
Grammer has also said that the "true friendship" between Frasier and Lyndhurst's character will be at the core of the series.
Is there a trailer for the Frasier reboot?
The first full-length trailer for Frasier dropped on September 14, 2023, and it sets out the basic premise of the show — Frasier's moved to Boston to be close to his son, and awkwardness ensues. You can watch it below, but we're delighted to say the Frasier trailer confirms something we always suspected: that Frasier smells great.
Paramount had previously released an animated teaser trailer for the Frasier reboot in August 22, 2023. You can check it out below.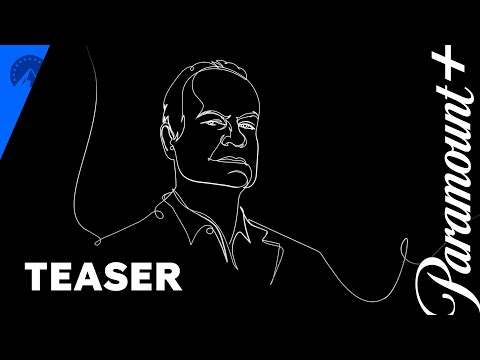 Where can I watch the Frasier reboot?
You will be able to watch the Frasier reboot on Paramount Plus when it airs.
The show will be an exclusive for one of the best streaming services around. You can sign up for Paramount Plus now to get ready by clicking the link below.
How many episodes of the Frasier reboot will there be?
Kelsey Grammer said he has shot ten episodes of the Frasier reboot, which is a lot less than the original show aired.
That's all we know about the Frasier reboot for now, but keep tuning into our airwaves for more updates.
In the meantime, find out why Kelsey Grammer almost didn't play Frasier Crane at all and learn which Frasier character got a bigger role because of the fans. We've also got an article breaking down everything new on Paramount Plus this month if you need something to keep you occupied.
Shifting focus slightly, you can have a look at our list of the best Netflix series, or see all the details on The White Lotus season 3 release date. We've delved into another of the funniest shows on our screens to discuss five Ted Lasso spin-offs we want to see, and you can also read our Phil Dunster interview for more from AFC Richmond.