What's up with the Ginny and Georgia season 2 ending? Just like its preceding season, the Netflix series was full of twists and turns throughout its ten-episode run, with the stakes being higher than ever for the mother-daughter duo.
With season 1 of Ginny and Georgia coming out in February 2021, fans of the drama series have had to wait nearly two years to find out what happened next after Ginny (Antonia Gentry) and her brother Austin (Diesel La Torraca) took off on a motorbike after the teenager found out about her mother, Georgia's (Brianne Howey) murderous past.
Of course, the second stint of the TV series was jam-packed with plenty of plot twists ahead of its thrilling finale, so allow us to break the Ginny and Georgia season 2 ending down for you as we anxiously await the Ginny and Georgia season 3 release date.
Do Georgia and Paul get married?
Yes, eventually, Georgia and Paul get married. It's touch-and-go regarding Georgia and town mayor Paul's nuptials throughout season 2 — Georgia cancels the wedding behind his back and plans to run away once again with her kids, but Ginny is able to secretly rebook the venue and convince her mother to be honest to Paul about her tumultuous life (leaving out the murdering part, of course).
This leads to Paul having a stern word with Gil and, seemingly, gets him off Georgia's back once and for all (though Paul doesn't realise that the reason Gil is after Georgia is because he knows about her killing her ex-husband Kenny). So, the pair wed, and everything seems breezy in the season finale. At least until the final plot twist.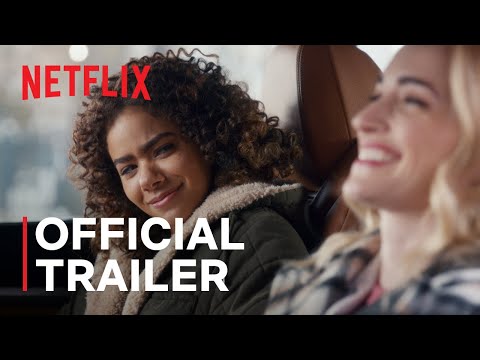 Is Georgia arrested?
Yes, Georgia is arrested at the end of Ginny and Georgia season 2 — but not for the crime you might expect.
We know that prior to meeting Georgia in season 1, she killed two of her former husbands — Anthony for abusing her and Kenny for abusing Ginny. In season 1, we also saw her smother Tom Fuller — the husband of Cynthia — to death.
But given he was already on his deathbed and there were no witnesses to her doing this (except her nine-year-old son, Austin), it seemed like Georgia would get away with it.
As far as the authorities are concerned, the only evidence linking Georgia to the crime is that she was the only one there during his death. There's no way they, or the private investigator, or Gil, could definitively blame her for the death — unless Austin blabbed or they found some kind of evidence Tom was suffocated.
Either way, given PI Cordova and Gil, have been hot on Georgia's trail for a while now, this arrest might lead to the unravelling of her full, murderous past ahead of season 3.
Do Ginny and Marcus end up together?
Yes and no – the Ginny and Marcus reunite, but their romantic relationship is on hold for now. Alongside Georgia's black widow-ing, another major sub-plot in Ginny and Georgia is Ginny's relationship with bad boy Marcus.
She blows her friendship group apart in season 1 after revealing she had been hooking up with Marcus behind her boyfriend Hunter's back. To add further complication, Hunter is also the brother of her bestie, Max.
After a short-lived stint as a runaway, Ginny returns to town and gives Marcus the motorcycle she took off with back. The chemistry between the pair is palpable, and they end up making it official — but after it becomes clear Marcus is struggling with depression, the pair break up amicably and decide to remain friends: although there is still clear romantic chemistry between the two.
Phew. All caught up? Great. You can catch both seasons of Ginny and Georgia on streaming service Netflix now, or if you're after more murder mysteries, check out our guide to the best detective movies.