What is the Foundation season 2 release date? In 2021, Apple TV Plus gifted subscribers with one of the most exciting sci-fi series seen in recent years. Based on Isaac Asimov's novels of the same name, Foundation tells a story of clones, galactic rebellion, and mystical visions.
Foundation is one of the streamer's best sci-fi series and follows Dr Hari Seldon (Jared Harris), who predicts the impending fall of the Empire thanks to his impressive psychohistory theory. Learning the future of the galaxy, Hari sets out to establish The Foundation in an attempt to rebuild and preserve the future of civilization – though the Empire resists.
The first season has been and gone, and we're in the thick of season two as Apple TV Plus continues to expand the sprawling canvas of one of its best TV series. So, let's get into the Foundation season 2 release date, cast list, trailer, and lots more besides.
Who is the Foundation season 2 cast?
The Foundation season 2 cast features returning familiar faces, like Lee Pace and Jared Harris, and new ones like Isabella Laughland and Sandra Yi Sencindiver. The actors behind Empire's Cleon clones have reprised their roles, while Leah Harvey and Lou Llobell are back as Salvor Hardin and Gaal Dornick.
New additions have included some of the most famous names from the Foundation books, including Hober Mallow and Bel Riose. Other additions to the Foundation season 2 cast includes actors playing brand new characters, so there are some juicy new character dynamics that may surprise even the biggest Foundation fans.
The Foundation season 2 cast list includes:
Jared Harris as Hari Seldon
Lee Pace as Brother Day
Lou Llobell as Gaal Dornick
Leah Harvey as Salvor Hardin
Laura Birn as Eto Demerzel
Terrence Mann as Brother Dusk
Cassian Bilton as Brother Dawn
Isabella Laughland as Brother Constant
Kulvinder Ghir as Poly Verisof
Sandra Yi Sencindiver as Enjoiner Rue
Ella-Rae Smith as Queen Sareth
Dimitri Leonidas as Hober Mallow
Ben Daniels as Bel Riose
Holt McCallany as Warden Jaegger Fount
Mikael Persbrandt as The Warlord of Kalgan
Rachel House as Tellem Bond
Nimrat Kaur as Yanna Seldon
Foundation season 2 release date and reviews
The Foundation season 2 release date was Friday, July 14, 2023 and the second season has a 100% approval rating on Rotten Tomatoes.
The review aggregator site has assembled some ecstatic reviews for the second run of the sci-fi tale. It's a critical consensus so strong that not even Seldon could have predicted it.
In our own Foundation season 2 episode 1 recap, we wrote that the show continues to be "ambitious" in its multi-stranded storytelling. Our writer Tom Beasley added: "You have to respect its willingness to dig deep into the source material's hefty concepts and labyrinthine plotting. If it keeps up this quality, Asimov would be proud."
What is Foundation season 2 about?
The Foundation season 2 plot explores the development of the Second Foundation and new abilities for Gaal and Salvor, as well as the continued turmoil of the Cleonic Dynasty.
We get a glimpse as to how these Foundation season 2 plot points might develop from the trailers (for example, with small insights into the next stage of The Foundation's mission and the new crisis) but it remains mostly vague for now
Since season 1, Foundation has differed greatly from Asimov's story. Foundation season 2 has followed suit and has spun out from the source material into new narratives and plot points, while only using Asimov's work as a guide.
Is there a Foundation season 2 trailer?
The most recent Foundation season 2 trailer was released on May 11, 2023. This followed on from a first sneak peek (seen below) which debuted back at the start of the year.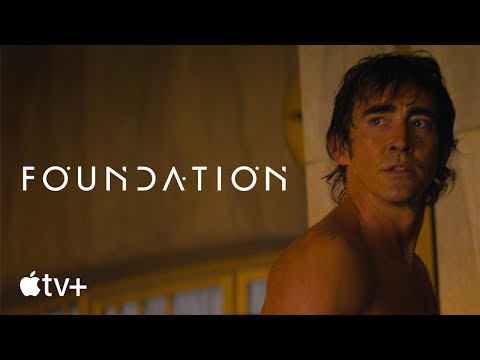 The most recent Foundation season 2 trailer gave us a better look at the "new crisis" and a threat of war, so it's fair to say that things were very dramatic as one of the best thriller series unveiled its next run of episodes. Though intentionally ambiguous, the trailer showed some truly stunning visuals, exciting use of on-location filming, and plenty of action for good measure.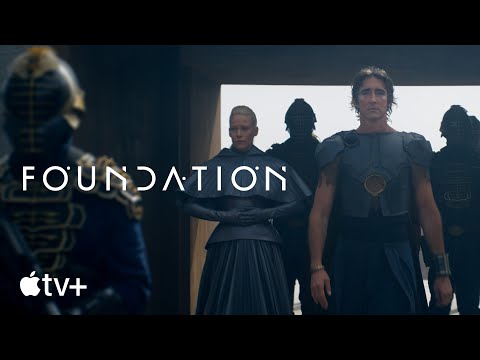 Where can I watch Foundation season 2?
Foundation season 2 has released exclusively on Apple TV Plus. The series is an Apple TV Plus original, and the first season of the show is also available via one of the best streaming services for a rewatch.
How many episodes are in Foundation season 2?
Foundation season 2 will bring us 10 episodes, and these will release weekly. This is the same format as the first season, as we laid out in the Foundation season 2 release schedule.
For more new worlds beyond or within our own, here are our guides to the Andor season 2 release date and the Severance season 2 release date. Or you can learn more about the Dune 2 release date.
Alternatively, get your Star Trek hat on and see our ranking of the Star Trek movies and Star Trek series. You can also learn about the newest Trek adventure in our Star Trek Strange New Worlds season 2 review and find out why Captain Picard's greatest Star Trek romance is also his most forgotten.