Is Springtrap in the FNAF movie? Springtrap Bonnie, which inhabits the deplorable William Afton, is one of the most memorable villains from the Five Nights at Freddy's games.
As well as being visually terrifying, Springtrap is a key part of the Five Nights at Freddy's lore and storytelling, meaning that it has all the makings of a formidable movie villain. Ever since the new movie based on the hit horror games was announced, the fandom has been anxious to know whether this particular evil animatronic would appear alongside the likes of Freddy, Bonnie, Chica, and Foxy.
So, is Springtrap in the Five Nights at Freddy's movie? Let's break down what we know so far. Just stay away from the animatronics…
Is Springtrap in the FNAF movie?
Based on the trailer, it seems likely that Springtrap is in the FNAF movie.
An animatronic that appears to be Springtrap Bonnie can be seen looming menacingly in the first FNAF movie trailer that was released in July.
If this is in fact Springtrap Bonnie, this means that we'll most likely be getting the infamous springlock scene too — which, for those uninitiated, is when the springlocks on the animatronic Bonnie suit William Afton wears malfunction and crush his insides.
Still, despite being made into mincemeat, Afton somehow evades death on account of 'Remnant' being released, with his spirit possessing the animatronic filled with his rotting body parts. Yummy.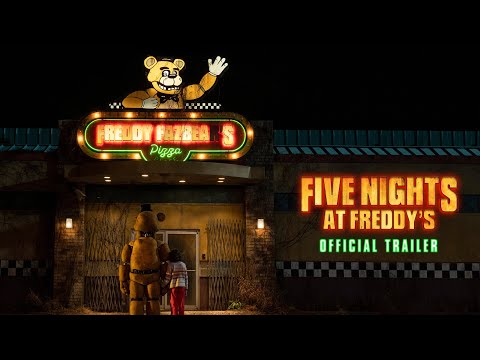 However, it was also pointed out on the r/fivenightsatfreddys subreddit that the Bonnie we see in the trailer might not be Springtrap at all. Several users suggested that what we might be seeing is a slightly more withered version of the Bonnie suit that Afton wore to kill his victims — possibly in flashback sequences to the eighties.
Either way, with three FNAF movies set to arrive, we will no doubt see Springtrap and the springlock incident eventually.
We won't know for sure until the Five Nights at Freddy's movie release date comes around, but for more on FNAF, check out our articles on the true story behind Five Nights at Freddy's, who will play Michael in the FNAF movie, why a PG-13 FNAF movie will still be good, and the Five Nights at Freddy's cast.
Or, for more video game movies, check out our guides to the Sonic the Hedgehog 3 release date and the Super Mario movie 2 release date.