What does "Los Bandoleros" mean in Fast X? With two decades of big-screen storytelling under its belt, the Fast and Furious franchise has established a dense mythology. Even fans of high fantasy probably don't know what's hit them when trying to work out who's dead, who's alive, and who's alive now but used to be dead.
At the center of all of that is one of the best Fast and Furious characters: Han Lue (Sung Kang). Also known by the utterly brilliant alias Han Seoul-Oh, Han was such a cool addition to the Fast and Furious movies that they essentially rewrote the continuity of the franchise to make sure he could appear in new movies.
His connection with Dom Toretto is long-lasting, and in Fast and Furious 10, the duo share a tender moment in which a certain two-word phrase appears. But what does Los Bandoleros mean, and why is it important in the world of Fast and Furious?
What does Los Bandoleros mean in Fast X?
Los Bandoleros is Spanish for "the outlaws" and is something Dom Toretto says to Han, emphasising their long history together, including in a short film of the same name.
During an early scene in Fast X, part of the team heads off to Rome to carry out an operation for the Agency, led by Roman (Tyrese Gibson). Han is among those to go, but, before he leaves, he and Dom have a heart-to-heart about their adventures over the years. Dom signs off with the phrase "Los Bandoleros for life".
Given the fact he doesn't see his buddy again until the chaos of the Fast X ending, it's a poignant moment. But it also has resonance way back in the Fast and Furious movies.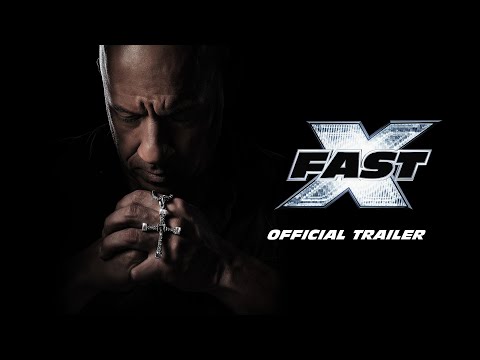 Justin Lin introduced Han in the mostly unliked Fast and Furious: Tokyo Drift, in which he is killed off at the end. The character, however, was so popular that he was brought back into the fold for the subsequent movie in 2009, with the continuity retconned. In fact, Han stuck around until Fast and Furious 6 in 2013, which culminated with a post-credits scene showing Han's death in Tokyo.
In order to establish the connection between Dom and Han, the characters were shown to cross paths in a 2009 short film set before 2009's Fast & Furious – it's the fourth movie, their names are confusing. That short, written and directed by Vin Diesel himself, was set in the Dominican Republic and was called Los Bandoleros – The Outlaws, in English.
The plot of the short sets the table for that fourth movie continuity-wise, bringing Dom and Letty back together and explaining that Han is someone Dom met on the street racing scene in Mexico and brought into his group. So the nod to it in Fast X is a neat look into the past for fans who remember a short film Vin Diesel made 14 years ago.
Don't forget to check out our Fast X review to find out if the latest Fast is one of the best movies in the franchise. And also take a look at how Tommy Lee Jones in Fast and Furious would've changed cinema.
We've also got plenty of information on the other 2023 movies you should care about, including the Mission Impossible 7 release date and the Indiana Jones 5 release date.