The Fast and Furious movie spin-offs have been in the works longer than we thought, with Vin Diesel revealing one of them has been in production since 2017!
The Fast and Furious cast member attended the Charlize Theron Africa Outreach Project (CTAOP) Block Party, where he spoke to a Variety reporter about new movie spin-offs for the Fast and Furious franchise.
"I started developing the female spinoff […] in 2017 with other spinoffs, and the sooner I deliver the finale, the sooner I can launch all the spinoffs," he explained. The action movie actor initially announced the female-led spin-off back in 2019 in an Instagram post.
Posing for a picture with Samantha Beer, Diesel appeared to suggest that the likes of Nicole Perlman, Lindsey Beer, and Geneva Robertson-Dworet are working on the script.
"As you know, there are three new spin-offs that we have promised Universal," he wrote at the time. "Well, this week we heard a pitch for the Fast female protagonist-driven spinoff I created in 2017, and you can tell by the smile on Samantha's face it was very exciting. Shout out to Nicole Perlman, Lindsey Beer, Geneva Robertson-Dworet. Welcome to the Fast family…"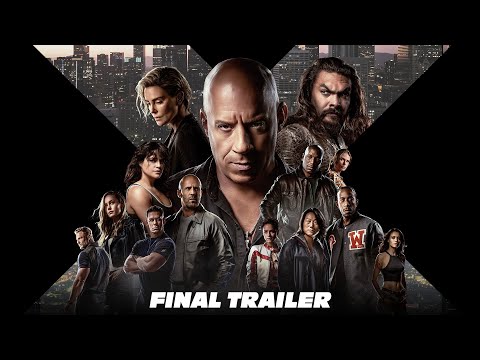 Although further plot details of the female-led spin-off haven't been confirmed, it's been rumored to center Fast and Furious character Letty Ortiz. As for the other spin-offs, details are equally slim, but with the Fast X ending featuring the return of Dwayne Johnson and Gal Gadot, there's certainly a lot of scope.
For more on the Fast Family, check out our guide to all the Fast and Furious movies in order and the Fast and Furious 11 release date. Or, check out our Fast X review, where Tom Beasley says we might be looking at the best movie in the franchise.