When it comes to some of the biggest stars in Hollywood, the Fast and Furious franchise has seen its fair share. Between the likes of Jason Statham, Dwayne Johnson, and Jason Momoa, it's basically become the clubhouse for some of the most recognizable names around.
But Fast and Furious missed the mark when it came to one of the best action movie stars in history: Jean-Claude Van Damme. In a recent interview, Van Damme revealed that he came close to securing a role in the franchise, but he was vetoed by a certain Fast and Furious cast member.
"They want me in Fast and Furious," he said [via The Telegraph]. "But Vin Diesel said, 'No, I don't want him.'" Well… thanks a lot, Vin. Now we can't stop thinking about what a Fast and Furious movie with Jean-Claude Van Damme would have looked like.
Honestly, there's no real logic as to why Vin Diesel wouldn't want one of the great names in action to join the series, but we can only imagine (based on his past clashes with co-star Dwayne Johnson) that maybe he wouldn't want to share the spotlight with Van Damme.
That said, it's not the first time Diesel has exhibited questionable behavior within the franchise. He famously has on-and-off beef with Johnson, with the latter admitting [via Vanity Fair] that they're "philosophically two different people, and we approach the business of moviemaking in two very different ways."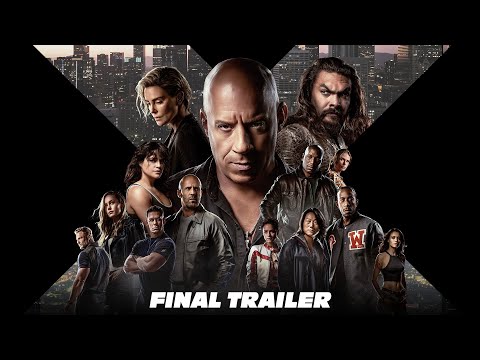 Diesel has become used to being the star of the series, and new movies have seen him spending more time on-screen by himself or sharing scenes with newer cast members, leaving the old crew to explore separate storylines.
Whether this is a sign of some bitterness on Diesel's part to share the limelight or simply some baffling storytelling is unclear, but it can give us a hint as to why he would turn away one of the greatest stars of the '80s and '90s.
There's no mention of which of the movies Van Damme would have starred in, or which of the Fast and Furious characters he would have taken on, but we have a few ideas. For one, we'd put our money on Van Damme playing the covert government agent known as Mr Nobody. This role was actually taken by Kurt Russell, but we wonder if it was perhaps offered to Van Damme first?
It makes sense: Kurt Russell is an action hero of vintage caliber, and we wouldn't be surprised if that was their intention with this character from the very beginning.
That said, Van Damme is a fighter through and through, so maybe he'd want to get behind the wheel of a car and face danger at some point. Is it possible that, in some reality, Van Damme could have played the role of Deckard Shaw, going fist-to-fist with Diesel, Johnson, and the like? Well, I guess we'll never know.
If you want to experience the franchise in its full glory, check out our guide on how to watch the Fast and Furious movies in order. We've also got a guide on the Fast and Furious 11 release date, so you can see what's in store. Plus, you can see what we think are the best movies of all time, and find out what we think Marvel must learn from Fast and Furious.