All of us are committed to living life a quarter mile at a time because the Fast and Furious movies are all over Netflix right now. Of all the things new on Netflix this month, the streaming service added the first five thriller movies in the Fast saga for all of us to enjoy — and if the Netflix charts are anything to be go by, we've been taking them up on the offer.
Released in 2001, The Fast and the Furious is the one that started it all. It centered on Fast and Furious character Brian O'Conner (Paul Walker), a police officer who is tasked with working undercover to infiltrate the illegal street-racing scene. Only, he becomes more drawn to the world than he ever anticipated.
Along with Walker, The Fast and the Furious introduced us to iconic Fast and Furious cast members who remain part of the film franchise to this day, including Vin Diesel (Dom Toretto), Michelle Rodriguez (Letty Ortiz), and Mia Toretto (Jordana Brewster).
By the time the franchise got to Fast Five, a decade later, a lot had changed. First of all, the likes of Tyrese Gibson, Ludacris, Matt Schulze, Sung Kang and Dwayne Johnson had joined the Fast family. Secondly, the Justin Lin-directed flick represented a stark departure from the other films thus far, shifting focus from the street racing scene to a high-stakes heist in Rio.
Fast Five is also essential to watch if you're planning on seeing the new movie Fast X — the events of the 2011 film are more influential than you might think…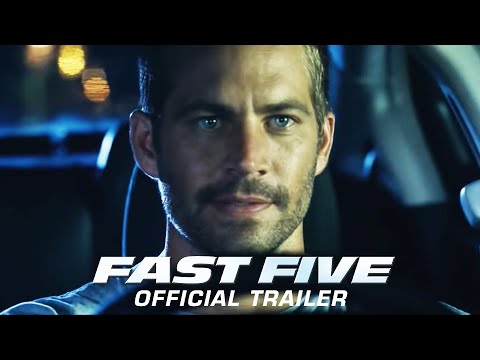 So, while it's impossible to pick the best movie in the Fast and Furious franchise, it's clear to see why all of them are dominating the Netfllix charts right now, with The Fast and the Furious and Fast Five even breaking the streamer's top ten.
If Netflix is just the first chapter of your Fast journey, here's our guide on how to watch all the Fast and Furious movies in order. Or, check out our guide on how to watch Fast X — but not before reading our Fast X review. And finally, as we look ahead to the future, here's what you need to know about the Fast and Furious 11 release date.