Who is Jason Momoa's character related to in Fast X? The best heroes need the best villains to stand opposite them, and Dom Toretto has assembled quite a rogues' gallery across his storied career in the world of driving very fast while on fire.
And much like in the Star Wars movies, the best movie villains of the Fast and Furious saga often have some sort of link to the past. That's no different when it comes to the character played by Jason Momoa, as we'll see this week on the Fast and Furious 10 release date; he pretty much steals the new movie completely. Take a look at our Fast X review for more on Momoa's absurd, brilliant performance.
But is Momoa connected to any of the best Fast and Furious characters? Let's get our family trees out – actual family, not whatever Vin Diesel is going on about – and answer the question: who is Jason Momoa related to in Fast X?
Who is Jason Momoa related to in Fast X?
Jason Momoa plays Dante Reyes, whose father was the drug lord Hernan Reyes. Hernan was killed at the end of Fast Five.
In the memorable ending of Fast Five, Dom Toretto and his family dragged a bank vault through the streets of Rio de Janeiro in order to steal a load of money from Reyes. They'd earlier tangled with the drug lord when they stole several cars – one of which contained a computer chip with evidence of Reyes's crimes.
Eventually, Dom ended the chase by slamming the vault into Reyes's car and seriously injuring him. He was then executed by DEA agent Hobbs (Dwayne Johnson), avenging a team of his men Reyes had killed earlier.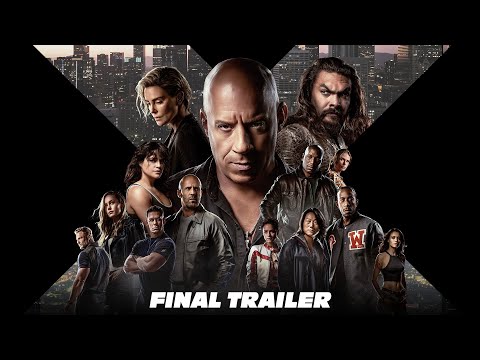 In Fast X, we learn that Hernan's son Dante was at the bank on the day the vault was taken and also took part in the chase. His car was knocked off a bridge by Dom and narrowly avoided being killed in an explosion. Now, years later, he wants to take down Dom and destroy his entire life in order to avenge his father.
To find out more about Momoa's scheme, check out our look at the Fast X ending explained. You can also take a look at our guide to the best new movies, as well as detailed looks at The Meg 2 release date and the Oppenheimer release date. We've also got our picks for the best movies of all time.