Fast and Furious fans buckle up because Fast 11 is heading to the big screen. However, the upcoming Fast and Furious flick is cruising instead of racing toward cinemas, and it looks like we are all in for a long ride. Taking to social media, Vin Diesel has revealed the Fast 11 release date, and unfortunately, it's a couple of years away.
The latest Fast and Furious movie, Fast X, is currently in cinemas, but Diesel is already looking forward to the Saga's next outing. In June 2023, the Fast and Furious cast veteran posted three separate posts on Instagram about Fast X's sequel, Fast X: Part 2 (also known as Fast 11). The first two pics were accompanied by the simple captions of "Part 2", and the date April 4, 2025.
That is right, folks. According to Diesel, Fast 11 will be hitting cinemas on April 4, 2025. And in the final post to his followers, the actor shared how excited he is for all of us to see the new movie, which at the time of writing, is 22 months away.
Sharing a picture with himself and Fast X movie villain Jason Momoa chatting, Diesel thanked fans and gushed about his Fast and Furious co-stars.
"April 4 2025… is less than 22 months away," he wrote. "I love how expressive and collaborative all of the actors in our franchise feel coming into the World's Saga. Jason wanted to try something totally unique and special and ended up creating a scene-stealing character that the world won't forget."
"Thank you all for showing up like you always do…. 7 billion means nothing if it doesn't represent the true feeling of family and loyalty," he continued. "For those who didn't know the FastX was just part one, know that part two is going to be an effort from our fast family and studio as you have never seen."
Fast X has already grossed $631.5 million worldwide and is the fourth highest-grossing movie of 2023 so far. Fans will also be pleased to know that Fast 11 isn't the end of the franchise; another action movie is planned to finish off the main story after its release.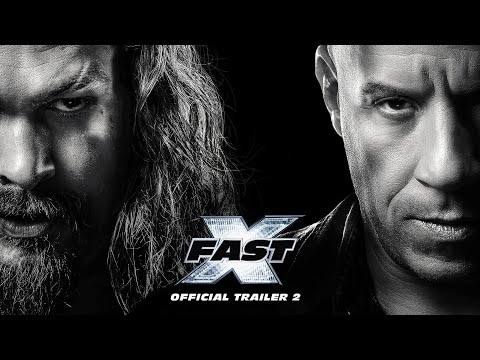 We also have a Dwayne Johnson Fast and Furious spin-off movie to look forward to, which will release before Fast X. So while 2025 may seem like a lifetime away, don't stress. We have plenty of freewheeling content to hold us over until then.
For more on the franchise, be sure to read our Fast X review, and go through our list of the best Fast and Furious characters of all time. We also have a list of the best movies ever made for you to go over and add to your watch list.