Have you ever wondered who would win in a fight between Chris Hemsworth and Keanu Reeves? We have, and it seems Extraction director Sam Hargrave has too, as he backed his boy Tyler Rake to defeat John Wick if they were ever to go head-to-head.
Throughout the course of the John Wick movies, we have seen the titular hitman obliterate a string of movie villains with his phenomenal gun-slinging skills and aptitude for hand-to-hand combat. The same can be said for the main man in one of Netflix's best action movies, Extraction, though we've only seen one film to prove Rake's capabilities.
Hargrave has seen all he needs to see, though, it seems. Speaking to Collider, the director of the Netflix movie explained why he thinks Rake would have Wick beat.
When asked who would emerge victorious from said fight, Hargrave said: "That's like the greatest question of all time. I mean, that's tough because, you know, I'm partial to the character of Tyler Rake. I'm gonna take away John Wick's bulletproof suit and I'm gonna give it to Tyler Rake. The dude's a badass, so there's no debate."
"John Wick is a verb now, like to John Wick someone, that's a thing. He's a legend onscreen in his own movies, and yet he's a legend now as an action icon. So no, that dude doesn't go down without a fight, but the fourth movie proves he can go down! And we've proven that our guy can be killed and brought back from the dead, so you gotta give it to Tyler Rake. A long, hard-fought battle, to be sure, but I think you gotta go with Tyler Rake," the director added.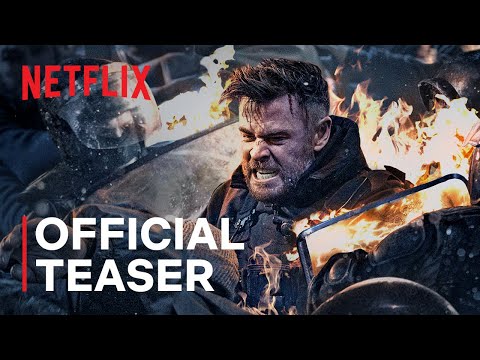 We're not quite convinced, yet. Perhaps once the Extraction 2 release date comes around, we can see more evidence of Rake's superiority. Until then, we'll let you check out our John Wick 4 review and our list of everyone who dies in John Wick 4, and make up your own mind as to who is the most badass, dangerous man in the movie world.
Until we see the fight for real (we can hope), you can learn all about new movies coming your way with our guides on the Equalizer 3 release date and the Ballerina release date. Alternatively, dive into our list of the very best movies of all time.