When is the Extraction 2 release date? We all know Chris Hemsworth as Thor, but the megastar has his own burgeoning franchise to fall back on if they ever stop making Marvel flicks. Back in 2020, he teamed with Netflix to bring us Extraction, and the action-packed movie is now back with a sequel.
Extraction was a big hit for the streaming service at the time of its release as one of the best action movies of year when viewers were crying out for straightforward, hard-hitting fun. Extraction brought the joy of a blockbuster to the small screen, so it should come as no surprise that a second adventure has arrived, despite the apparent death of Tyler Rake.
It's great to see Hemsworth back in action once again in the sequel to one of the best Netflix movies around. So, we've extracted the Extraction 2 release date, while also gathering the news, reviews, and cast list of the Chris Hemsworth movie.
Who's in the Extraction 2 cast?
Chris Hemsworth returned to lead the Extraction 2 cast as the hero Tyler Rake. In addition to this, there are also plenty of new faces in the sequel, most notably, Idris Elba.
The complete Extraction 2 cast list includes:
Chris Hemsworth as Tyler Rake
Idris Elba as Alcott
Tinatin Dalaksihvili as Ketevan
Adam Bessa as Yaz
Justin Howell as Gio
Tako Tabatadze as Mariam Radiani
Tornike Bziava as David
Sinead Phelps as Kutaisi Staff
Patrick Newall as Seb
Rayna Campbell as Ruthie
Golshifteh Farahani as Nik Khan
Dato Bakhtadze as Avtandil

What are people saying about Extraction 2?
At the time of writing, the reviews for Extraction 2 are looking pretty positive. Currently, the movie is sitting at 77% on Rotten Tomatoes with a 90% audience score.
Elsewhere, Courtney Howard writes for Variety that the film has a "bone-crunching brutality and bravado," while Helen O'Hara of Empire says that Extraction 2 goes "harder, higher and bloodier than ever."
What is Extraction 2 about?
The Extraction 2 plot sees Tyler Rake tasked with extracting a family from the clutches of a Georgian gangster.
Rake must infiltrate one of the world's deadliest prisons in order to save them, but when the extraction goes south and the gangster dies in the heat of battle, his equally ruthless brother tracks down Rake in order to get revenge.
Of course, it wouldn't be Extraction without a big, guns-blazing mission for Tyler Rake to complete, and the end of the second movie definitely leaves scope for a third. For a rundown of where Extraction 2 left off, you can take a look at our Extraction 3 release date guide.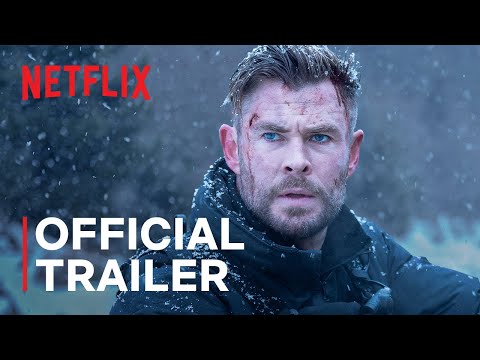 Is there an Extraction 2 trailer?
Yes, there is an Extraction 2 trailer and it's pretty epic. The full Extraction trailer dropped on May 16, 2023, and it makes Tyler Rake's first mission look like a walk in the park in comparison. Check it out above.
When you're done with that, you can also check out the Behind the Scenes video that breaks down some of the incredible stunt work and sequences behind the sequel below.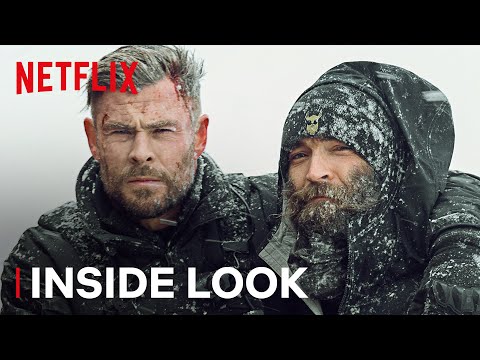 What is the Extraction 2 release date?
Extraction 2 was released on Friday, June 16, 2023. This means that what's bound to be one of the best thriller movies of the year is now available to stream!
Where can I watch Extraction 2?
You can watch Extraction 2 on Netflix right now, since it dropped Friday, June 16, 2023. It's a Netflix original, so will remain on the streaming service for the foreseeable future.
Why not check out our guides to more big movie sequels with everything you need to know about the Mission Impossible 7 release date, or the Dune 2 release date? You can also find out more about Idris Elba's boss in Extraction 2 with our guide.
We also have a guide breaking down the best new movies 2023 has to offer as well as a list of the best movies ever made. Or, for something retro, take a look at our The Good, the Bad, and the Ugly review.