Who is Idris Elba's boss in Extraction 2? Warning spoilers ahead. After three years spent paddling in the mucky waters of the Buriganga River, Tyler Rake (Chris Hemsworth) is back for another deadly adventure in the new Netflix movie, Extraction 2.
Now I've seen both Extraction movies (they rank among the best action movies Netflix has made), and they're not exactly subtle thrillers. Still, the Extraction 2 release date is here, and I must admit I was pleasantly surprised went the film ended on an intriguing cliffhanger.
Specifically, it ends with Rake being recruited by a guy named Alcott (Idris Elba), who wants our hero and his friend Nik (Golshifteh Farahani) to come and work for his mysterious boss. But who is Idris Elba's boss in Extraction 2? Warning potential Extraction 3 spoilers ahead.
Who is Idris Elba's boss in Extraction 2?
Idris Elba's character Alcott describes his boss as a "gnarly motherfucker" who Rake's "going to love," but we don't learn anything else about them. Based on what's said, though, we can guess that whoever's pulling Alcott's strings is the type of person you don't want to mess with.
They may be a tough soldier type like Rake, or maybe, the more interesting choice would be to make them a political player who exerts their authority not through muscles and guns but through the careful pressure of secrets and knowledge.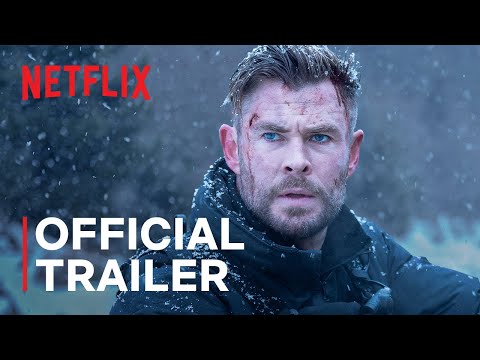 In an interview with Dexerto, director Sam Hargreaves admitted he did have someone in mind for the role.
"I can tell you that there were people that I was thinking of when that line was being spoken and when we were rehearsing it," he said. "I had my own idea of who that could be, and that could be a fun reveal for later, maybe."
If you love Tyler Rake's work, you're probably a big fan of action and espionage movies, so you'll definitely want to check out our list of the best spy movies. Or perhaps you're looking for something else to watch? Well, we have a list of everything new on Netflix and a guide listing the best Netflix series.
That's not all, though. We also have guides breaking down the best movies of all time and all the new movies coming in 2023. Plus, we've got individual articles breaking down everything we know about the Mission Impossible 7 release date and the Fast and Furious 11 release date.