When is the Evil season 4 release date? Created by Robert and Michelle King, Evil has been a huge hit for the streaming service Paramount Plus with fans and critics alike falling under the spell of Dr. Kristen Bouchard (Katja Herbers).
In case you've somehow missed it, Evil is a supernatural drama series that follows Bouchard, a forensic psychologist who investigates supposed evidence of the paranormal with her friends David Acosta (Mike Colter) and Ben Shakir (Aasif Mandv). It's basically the X-Files for a new generation and one of the best TV series in recent years.
Still, you're not here to read our brief synopsis. You're here because you want to know more about the future of one of the best Paramount Plus shows. So here you go. Here's everything we know about the Evil season 4 release date, cast, plot, and more.
Evil season 4 release date speculation
Evil season 4 was officially announced in July 2022 and will likely be released in mid-2024.
Evil was previously released annually, but the show has faced disruption caused by the 2023 Writers Strike and the Actors Strike. It should be noted that filming for the new season was already underway before the strikes and had to wrap early. So there is footage, just not all the footage we need for a complete season.
Hopefully, production can resume once all the writers and actors get a fair deal!
Evil season 4 cast speculation
Katja Herbers, Mike Colter, and Aasif Mandvi are all expected to return for Evil Season 4.
Don't worry, though; the nefarious forces of evil are also returning, with Marti Matulis and Michael Emerson both expected to reprise their roles of George and Dr. Leland Townsend, respectively.
Here's the Evil season 4 cast list:
Katja Herbers as Dr. Kristen Bouchard
Mike Colter as David Acosta
Aasif Mandvi as Ben Shakir
Marti Matulis as George
Michael Emerson as Dr. Leland Townsend
Kurt Fuller as Dr. Kurt Boggs
Andrea Martin as Sister Andrea
Wallace Shawn's Father Frank
Brooklyn Shuck as Lynn Bouchard
Skylar Gray as Lila Bouchard
Maddy Crocco as Lexis Bouchard
Dalya Knapp as Laura Bouchard
Christine Lahti as Sheryl Luria
Ashley Edner as Abbey
What will Evil season 4 be about?
According to showrunners Robert and Michelle King, Evil Season 4 will pick up where the season 3 finale left off, specifically with Kristen learning that her nemesis Leland had stolen one of her eggs and implanted it into a surrogate in the hopes of birthing the Antichrist.
"One of the things that excites us is going the more normal route with things that are usually very dramatic in horror or supernatural shows," Robert King told EW.
"The Omen and The Antichrist have thunderclouds and earthquakes and the horsemen of the apocalypse. But it's a baby — and babies are nightmare enough. You don't need lightning and thunder and all that. Babies vomit on their own! They don't need to have the devil inside them to be vomiting pea soup!"
As if Kristen's personal life wasn't screwed up enough, she'll have to deal with her brainwashed husband Andy (Patrick Brammall), as well as trying to raise her young daughters. Basically, she's going to have her hands full. Don't worry, though; it's not all family drama, and Kristen will still be investigating the unknown with David and Ben.
Evil season 4 trailer speculation
Evil season 4 doesn't have a trailer yet, but we can guess, based on previous Evil trailer releases, that it will drop two months before the release date.
From our current guess, that means we'll be waiting until 2024. If you're desperate to watch something, you can check out the Evil season 3 trailer below.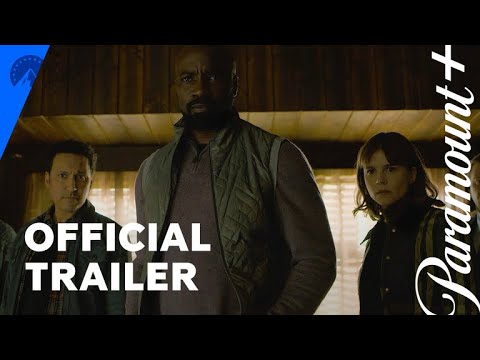 Where can I watch Evil season 4?
When Evil season 4 is released, it will be available to watch on Paramount Plus.
So, the bad news is that you will have to reach into your wallet for a subscription to the service. However, the good news is that Paramount Plus has a ton of shows to offer, including the first three seasons of Evil that you can watch right now.
Click the button below for more information!
How many episodes will Evil season 4 have?
Based on the previous series, we believe that Evil season 4 will likely have 10 to 13 episodes.
If you like spooky shows like this, you'll probably want to read everything we know about The Sandman 2 release date, the From season 3 release date, and the Yellowjackets season 3 release date.
We've also got a list of the best horror movies ever made and the best horror series for you to enjoy. Finally, if you're just after something new to watch, then we've got you covered. We have a list of everything new on Paramount Plus for you ou to glance over while you plan your next binge.