It's the end of a long day, and all you want to do is sit down and relax with one of your shows! But it can be difficult to pick something; choice paralysis is real. But hey, this Dwayne Johnson series just got added, and it's a great choice.
Dwayne Johnson has appeared in a couple of shows, but this is his best TV series by far. Style, machismo, and lots of green, Ballers is new on Netflix for US subscribers.
Running from 2015-2019, Ballers chronicles the second act of an ex-football superstar, Spencer Strasmore, as he attempts to find the same success as a financial manager for players in Miami. Tired of the best sports movies? Why not head to tinsel town's character-first medium?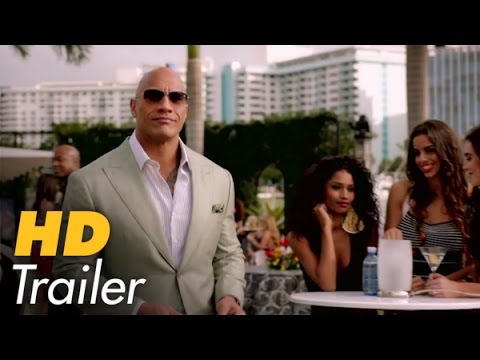 Sun-soaked and with plenty of players on and off the court *horn sounds*, The Rock leveled up on-screen here. Alongside him in the Ballers cast were John David Washington, Donovan W. Carter, and Jazmyn Simon to name a few.
It currently sits at 7.6/10 on IMDb and the certified fresh (81%) Rotten Tomatoes critics' consensus reads, "Ballers may not be a game-changer, but it scores points with Dwayne "The Rock" Johnson, who brings charm and depth to the NFL version of Entourage." You can check out the trailer below if you've never seen it.
So, if you're looking for something else to watch while we wait for the Jumanji 4 release date, this might just be the ticket, especially since The Rock isn't actually in the God of War TV series, even if online scoopers said so. There's plenty on Netflix, but we have hand-picked curations here with our lists of the best Netflix series and the best Netflix movies. There's also the Arcane season 2 release date, The Lincoln Lawyer season 3 release date, and the Stranger Things season 5 release date coming up.