Good news! Dragon Ball Super: Super Hero is now streaming. And where else would a Dragon Ball movie be more at home than on the best streaming service for anime, Crunchyroll?
Super Hero was released in Japan in 2022, and has an impressive 93% on Rotten Tomatoes, making it one of the best anime movies to spin off from the IP. The critic consensus reads: "Blending beautifully animated action with fresh character development, Dragon Ball Super: Super Hero is everything fans of the franchise will be looking for."
Crunchyroll has a vast selection to pick from, but now you can stream the 21st Dragon Ball feature film for no additional cost if you have a subscription. And hey, you can even watch Crunchyroll on a Nintendo Switch now.
It's the second-highest-grossing Dragon Ball movie worldwide, and the plot follows Piccolo and his former student Gohan on a quest to protect the world from the rehabilitated Red Ribbon Army. More on that in our Dragon Ball Super: Super Hero review.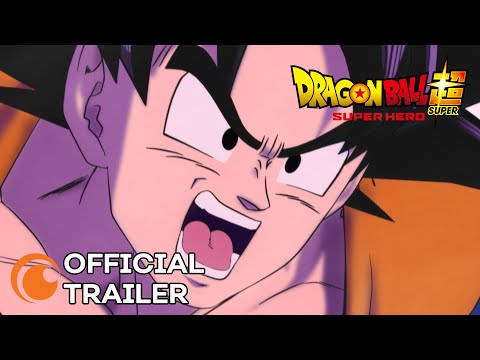 It's the first flick in the Dragon Ball franchise to be made mostly in CGI, and the fourth produced with heavy involvement from the series creator, Akira Toriyama. It's also the first movie to present a reiteration of Cell after the foremost Cell Saga. The character who was initially a human base of Android 21 from Dragon Ball FighterZ makes a cameo in Super Hero. We've got the answer to is Super Hero canon, too, if you're curious.
You can sign up for Crunchyroll on its website here. We're big anime fans here at The Digital Fix, so we've got guides on the top 10 Dragon Ball Z characters, the Dragon Ball Super season 2 release date, as well as a recommendation on how to watch Dragon Ball in order.
But for a different flavor, check out the best anime series, Naruto in order, and the best TV series that aren't animated.