Hugh Grant has spent the last few years becoming one of the best movie villains out there. He has broken bad in the likes of The Gentlemen and Paddington 2, as well as in his new movie – playing a devilish con artist in the Dungeons and Dragons movie.
Paddington 2, in particular, stands among the best movies of Grant's career and is one of the best family movies ever made. There's a hard stare on offer for anyone who disagrees.
Grant's flamboyant baddie Phoenix Buchanan in that movie – we'll never forgive him for landing Paddington in jail – has some clear similarities with the equally flamboyant Forge, who he plays in Dungeons and Dragons.
In fact, the only person who didn't make that connection was Grant himself, as he confessed in an interview with Letterboxd on the red carpet for his new fantasy movie.
"You know, I really never made that comparison when I was preparing for this role, which shows how blind I am," said Grant. "Obviously, they're both narcissists. That would be the big parallel. They both like clothes very, very much indeed. I would say they both had very complicated relationships with their mothers."
Grant explained that he writes elaborate backstories for his characters, with Phoenix pushed into stage work by a failed actor mother, and Forge experiencing something similar with his own parent.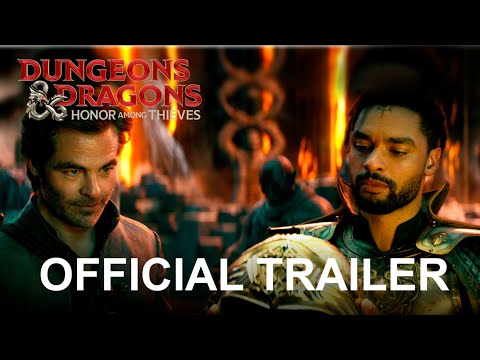 He said: "I think that she conceived him with an aristocrat, and then she got smallpox and lost her looks. She got all those spots, you know, and couldn't get rid of them, and he dumped her. She brought me up to have the manners of an aristocrat, and that's been the source of my success as a con man."
For more on Grant's villainy, check out our Dungeons and Dragons review, how to watch the Dungeons and Dragons movie, and the Dungeons & Dragons Honor Among Thieves ending explained.
Meanwhile, we've got more on the 2023 movies you should be excited to see, including the Fast and Furious 10 release date, the Barbie movie release date, and The Meg 2 release date.