Is the Dungeons and Dragons movie streaming? Yes! And the best part is, if you're subscribed to the streaming service Paramount Plus, you don't even have to pay for it. After a highly successful theatre run, Dungeons & Dragons: Honor Among Thieves has now dropped on Paramount Plus.
The adventure movie, which is based on the classic tabletop game of the same name, focuses on a rag-tag group of misfits who band together to steal a much sought-after relic. They're led by Edgin Darvis, the Bard of the group portrayed by DC movie actor Chris Pine.
Joining him in the fantasy movie are Justice Smith, Michelle Rodriguez, Hugh Grant, Sophia Lillis, Daisy Head, Chloe Coleman, Laura Przybilla, and former Bridgerton cast member Rege Jean-Page.
If you're wondering whether to watch the new movie, bear in mind it's got The Digital Fix seal of approval. In our Dungeons & Dragons Honor Among Thieves review, our Emma-Jane Betts gave it a four-star ranking and rightfully predicted that the film would be a "new hit."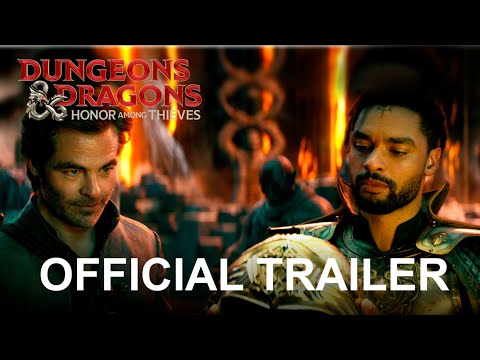 So, while you wait for the Dungeons and Dragons 2 release date, see what all the fuss is about for yourself, and learn why fans are calling Honor Among Thieves the best movie adaptation of DnD.