Is The Little Mermaid streaming? Five years after development officially began, The Little Mermaid live-action movie is finally here. Like Ariel, it feels like we've been waiting a lifetime to be "part of their world," so a return under the sea feels well overdue.
This 2023 live-action Disney remake is based on the 1989 animated movie, but rest assured that with Alan Menken returning as composer and Chicago's Rob Marshall directing, this jaunt into the deep blue sea will be as whimsical as ever. The Disney movie also has Lin-Manuel Miranda working behind the scenes, whom you may recognize for his work on a little musical called Hamilton.
As for The Little Mermaid live-action cast, Halle Bailey is channeling the Disney princess on both land and sea, while newcomer Jonah Hauer-King stars opposite her as Prince Eric. Melissa McCarthy is portraying legendary Disney villain Ursula, while Academy Award winner Javier Bardem is the lord of both the ocean and daddy issues as King Triton. Needless to say, we couldn't be more psyched for the new movie, so here's how to watch The Little Mermaid.
Where can I watch The Little Mermaid?
The Little Mermaid is out in cinemas from Friday, May 26, 2o23.
Given that this family movie delves into a whole underwater kingdom, The Little Mermaid is probably experienced best on the big screen. And besides, who wouldn't want to see iconic Disney songs like 'Part of Your World' on IMAX?
Tickets are available to book at all major cinemas now, and we'd advise you to book in advance to avoid any possible disappointment.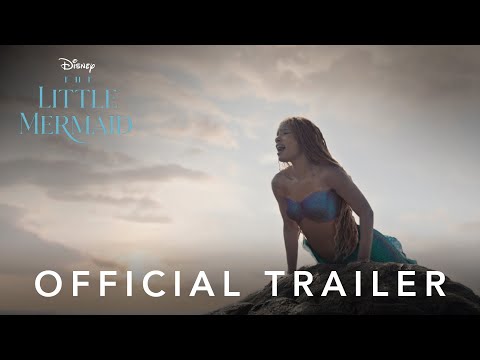 Is The Little Mermaid streaming?
Sorry, The Little Mermaid isn't streaming just yet! The only way you can see the movie as of now is in cinemas.
The good news is, it's pretty obvious what streaming service The Little Mermaid will end up on once its theatrical run ends.
Exactly when this happens remains to be seen, but the House of Mouse usually give their new releases a good 90 days in theatres before making them available for streaming.
Is The Little Mermaid on Netflix?
No, it isn't.
And it's likely to stay that way too, because why would Disney not put the movie on its own streamer?
Is The Little Mermaid on Disney Plus?
Not just yet — but it will be eventually.
The Little Mermaid is a Disney movie, so it's pretty much guaranteed to end up on Disney Plus.
We already mentioned that Disney like their 90-day timeframes, so it's pretty safe to assume The Little Mermaid will join the Disney Plus movie library by the end of August this year.
Is The Little Mermaid on Prime Video?
Again, not quite yet, but you'll be able to watch it on the platform soon — for a fee.
Amazon Prime Video is fast becoming the home for a lot of digital releases. So, it's likely that when The Little Mermaid becomes available to buy and rent digitally, Amazon will be the place to do so.
For Disney films, digital releases often follow their Disney Plus release, so we predict that this will become an option in autumn 2023.
Is The Little Mermaid on Blu-ray?
Sorry, but The Little Mermaid's Blu-ray release will be a while off.
As with its digital release, it's likely we won't be seeing Blu-rays of the film on sale until autumn 2023.
For more childhood classics, check out our guides to the best teen movies, best animated movies, the Indiana Jones 5 release date, and the best movies of all time.