The ongoing actors strike has been causing movie release dates to shift drastically, and the latest announcements include Disney moving its live-action Snow White movie by a full year, along with the new Pixar movie Elio. In further news, Warner Bros has also announced several delays including Aquaman 2, which has moved dates – again – but this time by only two days.
Disney's Snow White starring Rachel Zegler and Gal Gadot has been moved from March 22, 2024 to March 21, 2025. The announcement coincided with Disney releasing a first-look image of Zegler's Snow White with the seven dwarfs in the live-action Disney remake. The image confirms that the dwarfs are CGI creations, provoking some strong reactions online.
The Pixar movie Elio, which will be an animated science fiction movie featuring aliens, has been moved by more than a year – from March 1, 2024 to June 13, 2025. This is a further blow to Pixar's theatrical releases, which were also substantially affected by the pandemic.
Surprisingly, Disney didn't mention Deadpool 3 in their announced release date delays – but the chances of it making its May 2024 are looking slimmer by the day. There has recently been unconfirmed reports that it will be delayed, and Captain America 4 (which completed filming some time ago) could move into its release date.
Pixar has only just begun to bounce back theatrically, with 2023's Elemental making close to $500 million, after a slow-and-steady build, following on from Lightyear's disappointing $225 million. Pixar has had a rocky few years which began with Onward being released in the same week as lockdowns began to happen worldwide in March 2020. They then sent three of the best Pixar movies – Soul, Luca, and Turning Red – straight to Disney Plus.
Magazine Dreams starring Jonathan Majors (currently appearing as Victor Timely/Kang in Loki season 2) has been removed from Disney's release schedule all together. The sports drama movie was set to be released in December 2023, but the actor is due to stand trial for assault on November 29, 2023.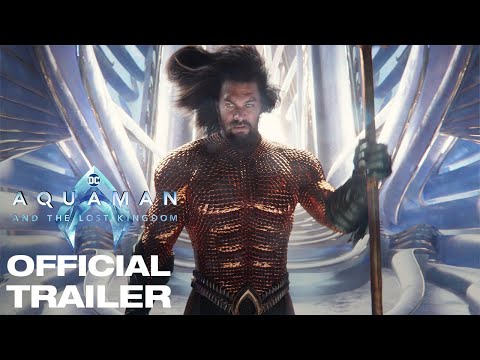 Disney wasn't the only studio announcing release date changes today. Warner Bros also said that Aquaman 2, which has seen more delays than there are fish in the sea, has been moved once again – but fortunately only slightly. It now arrives on December 22, 2023. Robert De Niro's new gangster movie Wise Guys has a new title – Alto Knights – and moves from February 2, 2024 to November 15, 2024.
You can see the first-look image of Disney's Snow White above, which has already prompted some strong reactions because of the dwarfs being changed to "magical creatures." This was at least partly a reaction to Game of Thrones actor Peter Dinklage's comments in January 2022, expressing disbelief that; "you're still making that fucking backward story about seven dwarfs living in a cave together."
Ironically, one of the issues behind the Hollywood actors strike, which has now passed 100 days, is the use of AI and CGI characters in movies. Background actors say they are having their likeness used to create people in crowd scenes without being made fully aware of the consequences, or fairly compensated.
Just as there was plenty of excitement for the casting of Halle Bailey as The Little Mermaid, young girls from the Latin-American community were highly anticipating seeing Rachel Zegler as Snow White. With its delay of a full year, there will be disappointment for many. The live-action Disney remakes are a huge box office draw, so there's clearly a massive audience out there who are waiting for each new one to come out.
Other movies to be affected by the studios failure to reach a fair deal with actors include Mission: Impossible 8, A Quiet Place: Day One, Kraven the Hunter, The Bikeriders (starring Austin Butler and Tom Hardy), and more – which have all been pushed back.
We're currently looking forward to The Marvels – which we're sure isn't going to be delayed (but maybe we shouldn't speak so soon)!