Across his storied career, Denzel Washington has earned more than 60 movie credits, so it's very possible that unless you're a Denzel Washington devotee, you've missed a few of his films. Now, we're not suggesting you've skipped out on his best movies like Malcolm X, Man on Fiore, or Much Ado About Nothing, but a few of his lesser-known films may have slipped by you.
Well, don't worry about that. The best streaming service around, Netflix, is here to save the day by helping you rediscover underrated gems. Yes, the Netflix algorithm has skipped over some of the best Netflix movies to promote one of Washington's lesser-known works instead, and in the UK, at least, it's clearly found an audience, even taking the #1 spot in the Netflix top 10.
The film is The Little Things, a 2021 thriller movie set in LA during the '90s. Washington plays Joe "Deke" Deacon, a cop on the trail of a dangerous serial killer (Editor: Are there not dangerous serial killers?) who's targeting sex workers. As Deke investigates, though, it becomes clear Deke has deeper connections to the case than he realizes.
If you haven't heard of The Little Things, then that's hardly a surprise. The film received pretty mediocre to poor reviews, and its Rotten Tomatoes score currently languishes around the 40% mark. Even its audience score is a relatively paltry 60%, so we'd be surprised if this was on anyone's watch list.
Still, while we agree that the plot's a little stale (Biscuits on the wreck of the Titanic are fresher than a detective hunting a serial killer plot), The Little Things does have a few things going for it. Most notably, it's an incredible cast that includes Rami Malek, Natalie Morales, Jared Leto, and Michael Hyatt.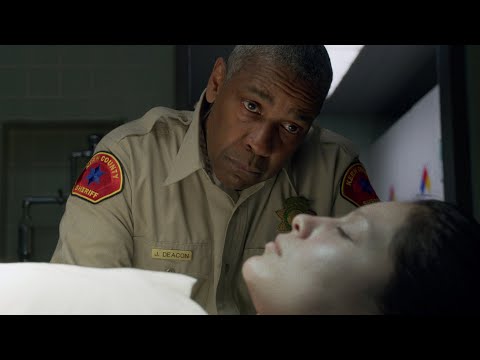 Plus, it's Denzel. He's literally one of the best actors of all time, and he gives his all in every movie, even when the script he's working with doesn't live up to his talent. Anyway, if you're in the UK, you can check out The Little Things for yourself now on Netflix, or if you're in the US, it's available on Max.
If you're a Netflix subscriber, check out our list of the best Netflix series or try our guide to everything new on Netflix this month. We've also got a list of all the secret Netflix codes that will help you find your next binge.
Finally, we've got a list of all the new movies coming in 2023, as well as full breakdowns of the Dune 2 release date and The Marvels release date.