Does The Flash have a post-credits scene? We've become accustomed to getting more from our superhero movies after the final shot, greedy nerds that we are, so does The Flash buck the trend for post-credits scenes?
The DC Universe is on the verge of a complete reshape in James Gunn's image, but there are a handful of new movies on the way before then. The Flash release date marks the latest of the DC movies to emerge from the blocks and, ironically given the character's renowned speed, it has taken a very long time to do so.
You can find out more about Ezra Miller's return as one of the best DC characters in our The Flash review. But first, let's ask: does The Flash have a post-credits scene? We've got the answer without any spoilers, so you can find out whether you need to wait around in your cinema seat after The Flash ending.
Does The Flash have a post-credits scene?
The Flash does have a special scene right at the end of the credits, so it's worth staying seated. There's nothing mid-credits, though.
We won't spoil what happens in the post-credits scene here, though we will say that fans of the best superhero movies in the recent DC canon will want to stick around for a fun comedy beat. Narratively, it might not be that meaningful, but it's an enjoyable scene.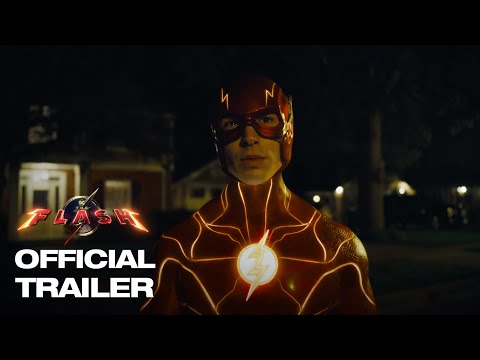 We've answered some of your biggest questions about The Flash cast with our guides to General Zod, 'Is Christian Bale in The Flash?', and 'Is Michelle Pfeiffer in The Flash?', as well as explaining how The Flash adds James Gunn to the DCU.
We've also answered some fundamental questions about the character, including 'How fast is The Flash?' and 'Is The Flash faster than Superman?'
For more of the best movies in Gunn's future, check out our detailed guide to Chapter 1 Gods and Monsters, or find out more about The Brave and the Bold release date and the Superman Legacy release date.