As we move into a new era of DC movies with new studio heads James Gunn and Peter Safran leading the way, questions about DCU canon have been up in the air. However, thanks to one of the highest anticipated new movies of 2023, The Flash, we know that the new DC boss himself is now officially part of the DCU.
That is right, James Gunn exists in the DC timeline, folks. For those of you who may not be up to speed on the upcoming superhero movie, The Flash, the film sees Barry Allen get up to some dimensional shenanigans, which lead to encounters with Michael Keaton's Batman, a new Supergirl, another version of himself, and now a James Gunn movie poster.
Taking to Twitter, Gunn shared a surprising easter egg that a fan spotted in the action movie. In the pic, we see the room of Barry as a child, and hanging on the wall is a poster for the 2002 comedy movie Scooby-Doo.
Along with the pic, Gunn simply wrote: "I'm canon?" And to answer the filmmaker's question here, yes, yes, he is.
Besides being one of the best movies ever made (I said what I said), Scooby-Doo was penned by Gunn, and its inclusion in The Flash means that Gunn exists in the DCU, along with Sarah Michelle Gellar, Freddie Prinze Jr., Matthew Lillard, and Linda Cardellini.
Adding this fact to all the other cameos sported in The Flash, such as Batman actor Ben Affleck and DC villain General Zod, adds to the wackiness that the film promises to be. We are also curious to see if Gunn will take himself out of the DCU canon once his new plan for the studio kicks off with his Chapter 1 – Gods and Monsters release slate.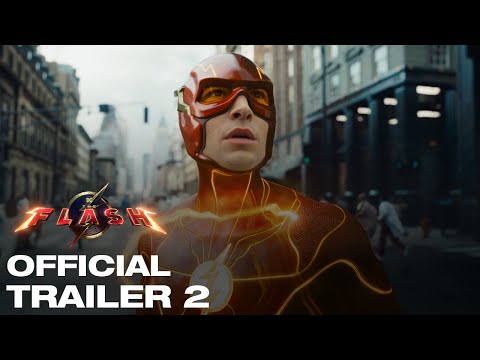 Or who knows, Gunn may roll with the easter egg and give us more Scooby-Doo shout-outs in his upcoming flicks such as Swamp Thing and Superman: Legacy. Stay tuned for updates.
The Flash races into cinemas on June 16, 2023. For more information, be sure to check out our The Flash review and our guide to everyone in The Flash cast. We also have more for DC fans, with guides on how to watch all the Batman movies in order, the best DC characters of all time, and a list of all the Superman movies in order.