What is the Shazam 3 release date? Zachary Levi's superhero is on the big screen once more and now he has a whole family of gifted crime-fighters alongside him, so surely there's going to be another Shazam movie, right?
With the new movie in the DCU, the Shazam cast has expanded substantially and there's lots of new DC villains for the titular hero to fight. If you want to know if the DC movie is any good, check out our Shazam 2 review.
But, we know what you really want to know – you're here to learn about the Shazam 3 release date. So, let's dive in and see what's in store for the superhero movie series. Warning, there may be some spoilers ahead for Shazam 2.
Shazam 3 release date speculation
As of March 2023, there is no Shazam 3 release date confirmed and the film isn't even certain to go ahead.
When James Gunn announced his new slate of DC projects, there was no mention of a Shazam 3 in Chapter 1: Gods and Monsters. However, that may have been a case of simply waiting to see what happens at the box office with Shazam 2 before committing to the character.
Shazam 3 plot speculation
As of March 2023 there are no details around the Shazam 3 plot, mainly because the project does not have the green light from Warner Bros.
The Shazam 2 ending leaves things in a finely balanced state. Things are wrapped up in a way that, if this was the end for Shazam, there wouldn't really be any loose ends. But, the door is left open just enough to allow for a sequel if there is demand.
In the Shazam 2 post-credit scenes, we see Billy Batson AKA Shazam recruited to the Justice Society, which would be a great place to start for any potential sequel to the comedy movie. We also see the movie villain from the first movie, Doctor Sivana, rotting in prison, but the fact he is still around suggests he may have unfinished business to attend to if there was a Shazam 3.
Shazam 3 cast speculation
We are pretty sure Zachary Levi would play the lead role in the Shazam 3 cast if the movie does get the go ahead. The actor has already played the hero twice now, and it would make sense to stick with him if there are plans to return to the character.
However, it does seem as though James Gunn and Peter Safran are keen to have something of a fresh start with the DCU in general, so you never know. We've already seen the Black Adam 2 release date and the Man of Steel 2 release date shelved indefinitely, with Dwayne Johnson and Henry Cavill effectively losing their roles in the cinematic universe.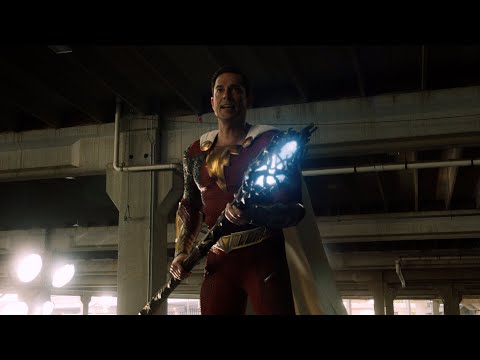 If Levi is indeed chosen to reprise his role, you'd imagine his younger counterpart Asher Angel and the rest of the Shazam family would return too. That would mean the likes of Grace Caroline Currey, Jack Dylan Grazer, Adam Brody, and Ross Butler would be back. But that's all very speculative at this stage.
Until we know more, here's how to watch Shazam 2. Or you can look ahead to the Aquaman 2 release date and The Flash release date for more DCU projects on the horizon.