Batman fans now consider Michael Keaton to be among the best Batman actors, but comic book lovers were not so keen when Keaton was announced to lead new movies as the Caped Crusader in the '80s. This controversy had an effect on Mark Hamill when he first looked at the role of the Joker.
In fact, Hamill said that he was inspired to become one of the best Batman villains by the ways in which Keaton silenced his critics. He shut their mouths so comprehensively that he's returning to the DC Universe to play Batman again when The Flash release date comes around this month.
Mark Hamill told Wired in a new video interview that he was shocked to see the controversy around Keaton before fans got chance to see 1989's Batman, which became one of the best superhero movies of the 20th century.
"I had a confidence that really helped me, because there was this big outcry that Michael Keaton was going to play Batman. 'Oh he's Mr. Mom, he's a comedy actor'. I mean they hadn't even seen him, and they didn't realize how great he would become. But there was great controversy," he said.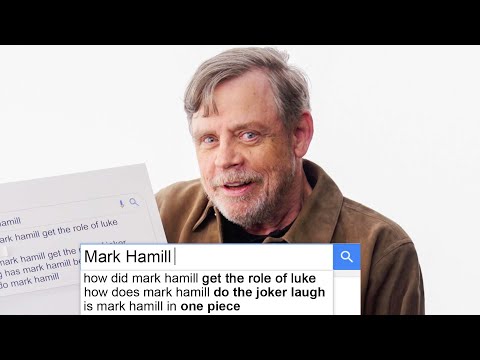 Hamill explained that the preconceptions around Keaton in DC movies relaxed him before he auditioned for the voice role of Joker in Batman: The Animated Series. He has since embodied the Clown Prince of Crime in many of the best DC animated movies.
He said: "When I went in, I thought: 'You think they're going to hire Luke Skywalker to play the Joker? The fans will lose their minds'. I was so sure that I couldn't be cast, I was completely relaxed. A lot of times there's performance anxiety because you want the part.
"Here, I knew I couldn't get the part, so, who cares? And I drove out of the parking lot thinking: 'That's the best Joker they'll ever hear, and it's too bad they can't cast me'."
We don't want to imagine in a world in which Hamill never voiced the Joker in his best movies, so we're happy that his role in the Star Wars movies never prevented him becoming one of the best movie villains ever. A classic like Mask of the Phantasm wouldn't be the same without him.
Joaquin Phoenix is, of course, the latest star to join the canon of Joker actors, and he will return soon for the Joker 2 release date. You can also find out Robert De Niro's reaction to Joker 2 being a musical and find out why Joker 2 will be a career first for Joaquin Phoenix.
As for his nemesis, The Batman 2 release date and The Brave and the Bold release date will both feature Bruce Wayne and his heroic alter ego. You can also find out why we think Michael Keaton is the best Batman because of one important scene.