Is Jason Momoa's Aquaman in The Flash? Jason Momoa is everything to us now, after he gave us the villain of the year in Fast X. It takes quite the level of insanity to steal the show in an exploding car movie, but he manages it.
Naturally, we were excited to see whether the DCU would get a big dose of Jason Momoa with The Flash release date. Given the potential enormous consequences of Barry Allen's time travel for future new movies – the Aquaman 2 release date isn't far away – we wondered whether we could expect to see Arthur Curry wield his trident again amid what might be one of the best superhero movies of the year.
Check out our The Flash review to see what we thought, but we're here to answer the big question: is Jason Momoa's Aquaman in The Flash? We want to see one of the best DC characters again, sooner rather than later. Is he a part of The Flash cast?
Is Jason Momoa's Aquaman in The Flash?
Yes, Jason Momoa does appear as Aquaman in The Flash, but you'll have to be patient and wait for the post-credits scene to see him.
We get a brief glimpse of Momoa in CGI form early in the movie, as Barry Allen is confronted by manifestations of his recent path when he enters the Speed Force and finds himself in the "Chronobowl", looking back through his own timeline.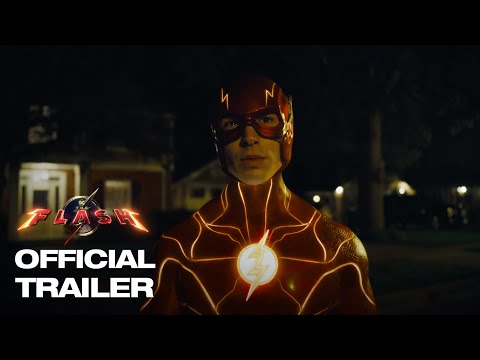 When Barry is stranded back in time with a younger version of himself, he calls Aquaman's father, Thomas Curry – played in a welcome cameo by Star Wars cast member Temuera Morrison. In the changed timeline, though, Thomas never met Queen Atlanna, and Arthur was never born.
After The Flash ending, though, Barry has returned to the "normal" timeline of the DC movies. In the post-credits scene, Momoa appears as a very drunk Arthur. Barry tries to explain the multiverse and time travel to him, but Arthur just falls asleep in a puddle.
It's fair to say that many of the other Flash cameos, including Nicolas Cage and Michael Keaton, are far more explosive.
If you've got more questions about everything that happens in The Flash, we can answer them, including: 'How fast is The Flash?', 'Is Christian Bale in The Flash?', and 'Is Michelle Pfeiffer in The Flash?'.
As for the future of DC, Jason Momoa is pretty sure his Aquaman will be in James Gunn's DCU. You can also find out everything we know about the best movies coming in Chapter 1 Gods and Monsters, and we've explained five things we want to see from Janes Gunn's DCU.