Changes are afoot among the DC movies. Recently, James Gunn revealed DCU Chapter 1: Gods and Monsters, a fresh slate of Batman movies, Superman movies, TV series, and more in the franchise. This has led the rumour mill to churn on Constantine 2, but Warner Bros says it's still going ahead.
In a comment to Entertainment Weekly, the studio confirmed that the Keanu Reeves-led horror movie sequel is happening as planned. Nothing else was revealed, but it didn't need to be, the Constantine 2 release date is safe in James Gunn and Peter Safran's regime.
Some concern here is valid. The DCU has seen some turmoil, such as Henry Cavill coming back, only to be back out the door soon after. Black Adam 2 doesn't appear to be happening, and let's not forget the Batgirl movie being cancelled.
Some of these are part of the changeover, others come from leadership above Gunn and Safran. Ultimately, their job is to steady the franchise, and what they've announced so far should achieve that.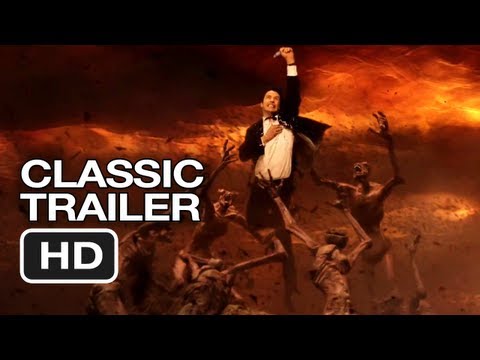 We've got the Superman Legacy release date coming, The Batman 2, a Swamp Thing monster movie, and several other enticing projects. A new Batman actor is on the way (in addition to Robert Pattinson), and someone else to don Kal-El's cape, as well as Supergirl, and then there's all the DC villains we'll be seeing in the new movies.
Among all of that, Keanu Reeves will return to exorcise demons as our favourite chain-smoking anti-hero. It's a good time to be a fan of DC! Check out our guide to the Joker 2 release date to learn about what's on the way for Batman's nemesis, or explore our list of the best Keanu Reeves movies.