If you expected Aquaman 2 to be a bit of a forgotten and abandoned movie from the final days of the pre-Gunn DC world, then it looks like you might be mistaken. James Wan is going all-out for his seafaring sequel, and he's taking swings at both Will Smith and Sylvester Stallone.
Wan would be forgiven for leaning on what worked for his last visit to the DC Universe, in which he turned Jason Momoa's Atlantean hero into box office dynamite. Aquaman might have been something of a joke among DC characters on the page, but there's no denying the impact of a billion-dollar gross for one of the studio's most successful new movies.
And now, Wan has revealed to Empire that he's drawing inspiration from the best '80s movies and the best '90s movies this time around. Aquaman 2 is part-Men in Black and part-Tango and Cash. What a formula!
"From the start, I pitched that the first film would be a Romancing The Stone-type thing – an action-adventure romantic comedy – while the second would be an outright buddy comedy. I wanted to do Tango & Cash," said Wan.
The buddies in question are Momoa's heroic Arthur Curry and his half-brother, Patrick Wilson's King Orm – also known as Ocean Master. Unless you've watched the DC movies in order recently, you might have forgotten about Orm, but he was firmly on the DC villains' side of the spectrum last time around.
Now the warring siblings are on the same page in the fight against the new threat of Black Manta, much like Sylvester Stallone and Kurt Russell in the '80s or Will Smith and Tommy Lee Jones in the '90s. The best movie villains have a habit of bringing unlikely friends together.
Wan said: "Jason plays Arthur larger-than-life; Patrick plays the straight man. It's not unlike what Will Smith and Tommy Lee Jones did in Men In Black – like Tommy, Patrick plays it dry, but very funny."
It seems Wan – best known for making some of the best horror movies of the 21st century – is taking yet more tonal risks with Aquaman 2. The first film really benefited from a quirkier approach than we'd become used to from Zack Snyder's best movies. The SnyderVerse never gave us an octopus playing the drums, unfortunately.
Momoa, meanwhile, has been on top comedic form recently. He was as hilarious as he was chilling in Fast X, joining the Fast and Furious cast as the flamboyant new psychopath Dante. Check out our Fast X review for more on his very special performance in one of the year's best blockbusters.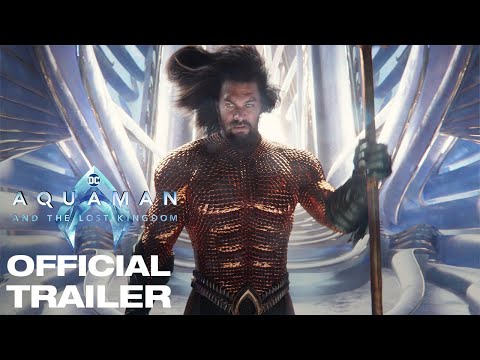 With Dante in the rear-view for now, we'll be counting down the days until the Aquaman 2 release date. Beyond that, it's Gunn at the helm for the Chapter 1 Gods and Monsters phase of DC films, beginning with Superman Legacy.
But if it's the watery exploits of Arthur Curry you really love, find out how Black Manta ruined Aquaman's life and learn about how Leonardo DiCaprio almost made Aquaman years before Momoa picked up the trident.