Who is Ocean Master in Aquaman 2? Reshoots couldn't keep it down. A failed horror spin-off couldn't keep it down. The weight of being the last Synderverse movie couldn't keep it down… Aquaman 2 just kept swimming. Before we go paddling in these dangerous waters, let's familiarise ourselves with an important character.
We're talking about the DCU's Ocean Master. With a name like that, you know you've got to travel to the depths to uncover the magnitude of this guy. One of the best DC villains, or a newly blooming anti-hero for the last new movies before Chapter 1: Gods and Monsters steals the spotlight away?
He's a prominent face in Aquaman 2, so let's go over his backstory, what comics he has been in, and his powers and abilities. Read on for Ocean Master explained.
Ocean Master explained
Ocean Master (real name Orm Marius) is Aquaman's half-brother, the former king of Atlantis, and the antagonist from the first movie.
Orm is Atlanna's second son, making him Arthur Curry's younger half-brother. Orm is a skilled warrior who wanted to unite the Seven Kingdoms under his banner against the surface world, hating humanity because of how they polluted the oceans. He was usurped by Aquaman, the rightful heir to the throne, who spared his life at the end of the first film.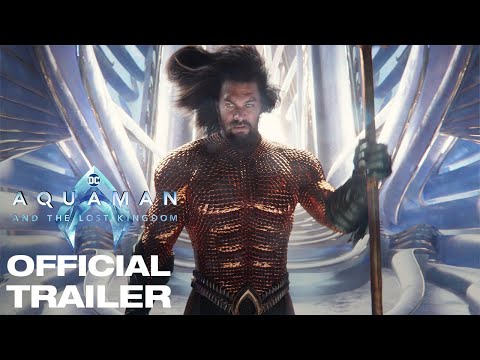 Will Ocean Master be in Aquaman 2?
We know from casting announcements and the trailer that Ocean Master is in Aquaman 2.
You can see Orm looking withered (yet still somehow super beefy) in the trailer above. If we're looking at the SnyderVerse DC movies in order, Aquaman 2 will mark the end of this era, so this is likely the last time you'll see the character unless James Gunn decides to pull the movie's cast up from the shipwreck.
How are Aquaman and Ocean Master related?
Aquaman and Ocean Master are half-brothers on their mother, Atlanna's, side. They had different fathers.
The son of King Orvax and Queen Atlanna of Atlantis, he eventually found out that Atlanna had a half-human son and banished her to the Trench, which he blamed Arthur for, somehow.
Ocean Master in DC Comics explained
Ocean Master is a supervillain in DC comics, the archnemesis of Aquaman. He first appeared in Aquaman #29 all the way back in 1966.
Just like in the movie, he's Aquaman's half-sibling on the page. He was created by Bob Haney and Nick Cardy and has had several origin stories, but the one most people are familiar with is his characterization as a humanity-hating Atlantean who wants to punish humanity for the ways in which they're destroying the planet.
Regardless of which era of comics you're reading, as a general rule, Orm thinks he should be on the Atlantean throne, not Arthur. He and one of the best DC characters, Poison Ivy, would be a match made in eco-terror heaven… philosophically, anyway.
Ocean Master's powers and abilities explained
In the Aquaman movies, Ocean Master's powers and abilities include Superhuman strength, durability, speed, and senses. He fought with a trident.
Aquaman is pretty overpowered, and so is Orm. He can also survive both on land and underwater, unlike most Atlanteans, who can't breathe air. To see all his powers in action, check out the clip from one of DC's best movies above.
For more lore, we also have a refresher on Black Manta explained. There are also our lists of the best superhero movies, a breakdown of the potential Superman: Legacy release date, and our thoughts on five things we want to see from James Gunn's new DCU, and one we don't.