Here's everything you need to know about Black Manta in Aquaman 2. Every hero needs a good villain, and Black Manta is definitely a good villain.
Yes, the DCU is about to change as the SnyderVerse is killed in favor of James Gunn's vision, but that doesn't mean there aren't still new movies from the old regime left to come out. Specifically, the Aquaman 2 release date is now right on the horizon, scheduled for release in December, and it will be the grand finale for this era of the franchise. For completionists who want to watch the DC movies in order, it'll be a must-watch.
Jason Momoa will be back as the titular DC character Aquaman, reprising his role from the best movie in the modern DC series so far. Now, he's the king of Atlantis and is also embracing his family life. But things aren't all fun and games, because one of the best DC villains is coming to ruin his day: Black Manta. But who is Black Manta, what is his history, and what can we expect from him in Aquaman 2?
Black Manta in DC comics explained
In the DC comics, Black Manta has been Aquaman's archnemesis since 1967. He has typically been depicted as a violent and brutal mercenary whose ultimate goal is to destroy Aquaman, however, his backstory has changed throughout comics history.
One version of Black Manta's backstory saw him kidnapped by villainous pirates as a child, and another saw him experimented on in Arkum Asylum (it's not too hard to see why he turned evil, right?). Yet another Black Manta backstory showed him as an ocean-exploring treasure hunter while he and Aquaman seek mutual revenge on each other after the death of their fathers.
Black Manta has been a part of many supervillain groups throughout his time in the DC comics, including the Suicide Squad, Injustice League, and Legion of Doom. Some of the best comic runs you can find him in include:
Teen Titans: The Blood of Manta
Aquaman Vol.1 – 2 (The New 52)
Justice League: Graveyard of Gods
The New Suicide Squad Vol.1 – 3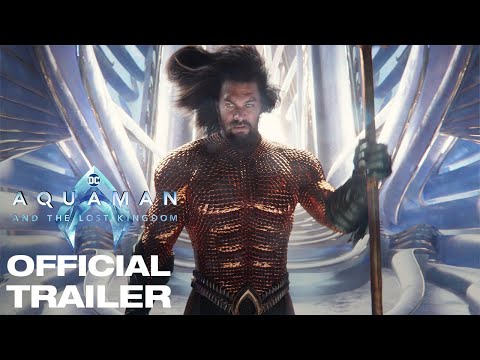 Black Manta in the movies explained
Black Manta made his introduction in the DC movies in 2018's Aquaman, played by Yahya Abdul-Mateen II. He wasn't the main villain of the movie, though: that was King Orm. But, Black Manta joins with Orm in order to take revenge on Aquaman after Aquaman kills his pirate leader father.
Now, in the upcoming Aquaman 2, Black Manta will take on the role of the primary villain. We know from the trailer that he's going to cause chaos in Atlantis as he, once again, seeks revenge on Aquaman and tries to make his life a misery. With Aquaman's new family, there will be plenty of targets for Black Manta to choose from, and we're expecting a proper showdown between the two aquatic avengers.
Black Manta's powers and abilities explained
Black Manta gains his powers and abilities through the use of his high-tech (and iconic) suit. This suit gives him the ability to breathe underwater through artificial gills, blast laser beams from his eyes, and vastly enhance his strength.
Even without his suit though, Black Manta is a formidable opponent. He's extremely intelligent and cunning and is an expert hand-t0-hand fighter, as well as being talented at wielding a sword. That makes him more than a match for Aquaman, whether he has his amazing Atlantean suit or not.
That's it on Black Manta for now. For more on the DCU, check out our guide to the Joker 2 release date, and The Batman 2 release date. Or, see James Gunn's full plan with Chapter 1: Gods and Monsters.