If you're looking for some inspiration and an uplifting underdog tale, look no further than The Karate Kid. The 1984 movie, which stars Ralph Macchio and the late Pat Morita, is now streaming on Netflix along with its three sequels: The Karate Kid Part II, The Karate Kid Part III, and The Next Karate Kid.
As he battles against his bully, Johnny Lawrence (William Zabka), in a new city, Daniel LaRusso (Macchio) strikes up a friendship with his elderly neighbor, Mr. Miyagi (Morita), and in the process, trains to become a karate champion. The feel-good movie is widely considered by fans and critics to be one of the best movies of all time, and if nothing else, it's the perfect '80s movie if you want to capture a bit of nostalgia.
The sports movie and its various sequels are the perfect prelude to Cobra Kai: the original Netflix series that reunites Daniel LaRusso and Johnny Lawrence as the latter tries to bring Cobra Kai karate back to the Valley. With consistently high ratings and critic reviews, Cobra Kai is one of the best TV series on the streaming service right now — and if you want any further proof of that, check out our Cobra Kai season 5 review.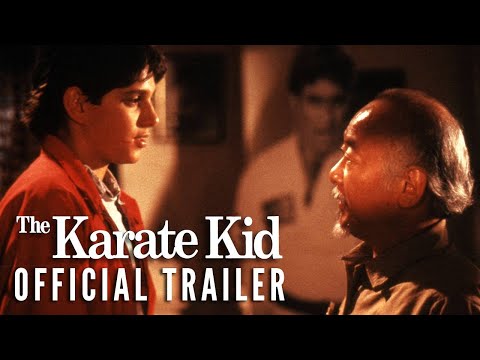 Over the course of five seasons, other major characters from the first three Karate Kid movies have all returned to the drama series, including John Kreese, Chozen, Kumiko, Terry Silver, Mike Barnes, Ali, and Jessica. So the original trilogy is definitely worth a watch before the Cobra Kai season 6 release date comes around.
After that, check out everything else new on Netflix this month, including new movies, Netflix documentaries, Netflix horror movies, and so much more.