What's the Breaking Bad season 6 release date? When Vince Gilligan's Breaking Bad first premiered in 2008, nobody had any idea of just how big of a small screen behemoth it would become. From "I'm the one who knocks" t-shirts to side character spin-offs, the legacy of the series has never lessened.
In fact, Breaking Bad is widely regarded as one of the best TV series ever made. And with good reason — there was never any telling of where things would go next, who would die, or just how close Walter White and Jesse Pinkman would come to being nabbed in the best drama series of the 2000s. (It also happens to be one of the best Netflix series since it became available on the platform.)
Although there's been no news of a sixth season, there has been a Better spin-off, and even a movie. So, is there any chance of a Breaking Bad season 6 release date coming to fruition anytime soon? Read ahead to find out everything we know.
Breaking Bad season 6 release date speculation
As it stands, there are no plans to make a Breaking Bad season 6, so a release date isn't on the cards.
Season 5 episode 16, Felina, aired in September 2013 and was widely accepted to be the last ever episode of the best thriller series around. Since then, there's been a spin-off series, Better Call Saul, in 2015 (which is considered to be just as good, if not better than its predecessor) and an epilogue movie, El Camino, in 2019.
Gilligan has been vocal about the fact that he's done with the Breaking Bad universe. Near the conclusion of Better Call Saul in 2022, he said in a Television Critics Association panel: "You can't keep putting all your money on red 21. I feel like we probably pushed it doing a spin-off to Breaking Bad [but] I could not be more happy with the results. Then I did El Camino and I'm very proud of that too. But I think I'm starting to sense you've got to know when to leave the party, you don't want to be the guy with a lampshade on your head."
That said, never say never. It wouldn't be the first time a TV show has seemingly risen from the grave to give fans one last ride. (Personally, we'd be happy to let it rest.) If there was going to be another season, we estimate it would take a year or two to get off the ground, so don't expect to see anything earlier than 2026 if things do start to happen.
Breaking Bad season 6 cast speculation
Whoever forms the Breaking Bad season 6 cast would depend entirely on whether it serves as a prequel, follow-up, or focuses on a brand new storyline altogether.
We would assume that any continuation of the mainline show would take place years after the events of El Camino, so it's easy to cross out certain names after their on-screen deaths. But then again, both Better Call Saul and El Camino incorporated flashbacks, so it's anyone's game as to who could return.
Here's who could be in the Breaking Bad season 6 cast:
Bryan Cranston as Walter White (flashback)
Aaron Paul as Jesse Pinkman
Anna Gunn as Skyler White
RJ Mitte as Walter White Jr./Flynn
Bob Odenkirk as Saul Goodman
Dean Norris as Hank (flashback)
Betsy Brandt as Marie Schrader
Jonathan Banks as Mike (flashback)
Charles Baker as Skinny Pete
Matt Jones as Badger
What would Breaking Bad season 6 be about?
Breaking Bad season 6 could venture down any storyline depending on when it takes place, but we imagine that it would pick up on the mainline story years after the end of season 5.
After all, Walter White died for his actions, and the final episode marked him rounding up all his loose ends, including making sure that his son, Walter Jr., gets the money from his meth empire. He even blackmailed Gretchen and Elliot to ensure that they would eventually "donate" the money to Jr.
So we imagine that any thread might potentially pick up on this, seeing Walter Jr. years after the fact coming to terms with his father's lies and dangerous secret life. Perhaps he even follows in his father's footsteps?
As for Jesse, El Camino ended with him finally getting his new shot at life, starting over a new man in Alaska. But would this stick? Walt and Jesse left no enemies in their wake after the compound massacre in the season 5 finale, but that's not to say that there's isn't room for new antagonists to be revealed.
That said, all this could be irrelevant. If Breaking Bad season 6 comes back in the form of another movie installment, it could pick up on an entirely new group of characters altogether. There's plenty to choose from. For one, we'd love to see a Skinny Pete and Badger adventure, but that's just us.
Is there a Breaking Bad season 6 trailer?
Since nothing has been shot, or even commissioned, there is no Breaking Bad season 6 trailer yet, and there probably won't be one for a while.
We'd have to wait for some major developments (including filming) to take place before we'd ever be able to lay our eyes on any new Breaking Bad content.
In the meantime, if you're looking for something to satisfy your needs, check out the emotional below video of Bryan Cranston and Aaron Paul reading the final episode's script for the first time.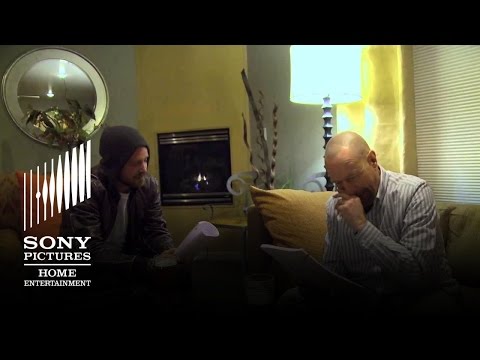 Where can I watch Breaking Bad?
You can watch the entire five seasons of the original series on Netflix, as well as El Camino and Better Call Saul.
The original series aired on AMC, but Vince Gilligan would later form a collaboration with the streaming service. We imagine that if Breaking Bad were to ever return, it would probably be part of the slate with everything else new on Netflix.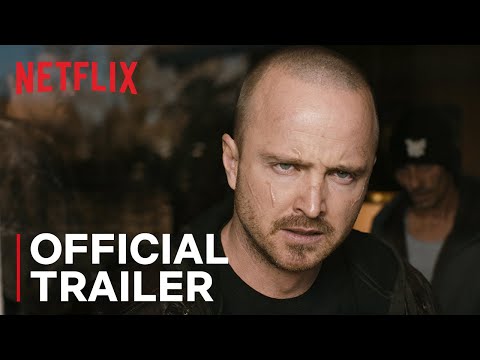 How many episodes of Breaking Bad season 6 would there be?
Right now, nothing has been greenlit or commissioned, but we imagine that any further seasons of the show would contain thirteen episodes.
The final season of the show had 16 episodes, but seasons 2, 3, and 4 all had thirteen, so we assume it would follow the pattern.
There are plenty of small-screen dramas to keep you going until there's any news about another Breaking Bad story. Check out our guide to the Yellowstone season 5 part 2 release date and the Severance season 2 release date to find out more. There's also a list of the best horror series, and you can also find out everything you need to know about the Stranger Things cast.
What's more, we've got a list of all the Netflix codes you need to know, the current Netflix price, and all the best Netflix movies to watch now. You can also check out our explainer for Bryan Cranston and Aaron Paul's Better Call Saul Cameo, as well as the Better Call Saul ending explained.