What happens in the Black Clover movie ending, and what does it mean? Anime fans rejoice: Asta has finally arrived on the big screen with the first Black Clover movie, Sword of the Wizard King.
The new Black Clover movie was released on Netflix on June 16, 2023. It takes the Black Clover characters on another dangerous and exciting adventure. In one of the most exciting new movies for anime fans this year, Asta has to take on four fearsome Wizard Kings who are intent on destruction after being revived from the past by Conrad.
It's already one of the best anime movies of the year, which isn't a surprise as it leads on from one of the best anime series too. But in the Clover Kingdom of magic, lots of wondrous (and hard to explain) things can happen, and the Black Clover movie ending culminates in some impressive and important battles. Here's everything you need to know about the Black Clover Sword of the Wizard King ending, explained in detail.
Black Clover Sword of the Wizard King ending explained
The Black Clover movie ending is primarily structured around two important battles: Asta's fight with Conrad and Yuno's battle with Jester.
In Asta's fight with Conrad, the power of anti-magic (where one person can take the power of another's magic) plays an important role. After returning to the Black Clover grimoire to find an advantage, Asta uses anti-magic to turn Conrad's forbidden spell against him. He channels the power of Conrad's spell into an Imperial sword given to him by Julius, which he uses to destroy the villain after an epic magic-fueled duel.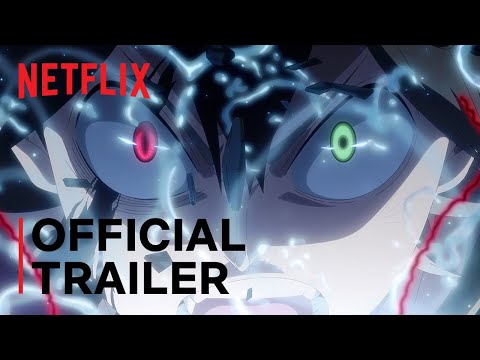 In the battle between Yuno and Jester (one of the Wizard Kings revived by Conrad), Yuno attempts to use similar tactics to Conrad. Unlike Asta, Yuno can't kill the powerful Jester, though Jester does have his power drained enough to subdue him, which also helps in Asta's battle.
In the end, after the defeat of Conrad, Julius is optimistic about the future of the Clover Kingdom. Meanwhile, Asta is triumphant and restates his desire to one day become a Wizard King himself.
That's it on the Black Clover movie ending. It finished with a bang and gets us feeling pretty excited about the prospect of more Black Clover anime movies coming in the future.
For more anime fun, check out our Suzume review, or find out how to watch The First Slam Dunk. You can also keep up to date with Demon Slayer season 3 before finding out if the Black Clover movie is canon and checking out what's new on Netflix.