Ben Affleck is establishing himself as one of the best actors of his generation and has achieved success as a director too, helming Oscar-winning thriller movie Argo as well as the new movie Air.
But what triggered his success? Well, Affleck gives two of the best science fiction movies ever made credit for inspiring him to experiment on both sides of the camera.
Unsurprisingly, the Star Wars movies were part of that, given Affleck was a child in the 1970s and the perfect age to be utterly spellbound by George Lucas's vision of the galaxy far, far away.
As for the other big influence on the young Affleck and his burgeoning career? Unsurprisingly, it was another of the best movies of all time, and definitely the best time travel movie ever made.
"The first movie I saw that made me want to make movies was probably Star Wars, 1977. Which I saw 20 times," Affleck told The Hollywood Reporter. "I do remember having seen Back to the Future when I was 10 and being very sure that was the best movie I've ever seen, and I'd probably never ever see a movie that was better than that."
That's something everyone feels after seeing Back to the Future. After all, it's a thrilling crowd-pleaser carried along by arguably the most perfect screenplay ever written. Anyone would be inspired by something as good as that. We just don't all have Affleck's talent.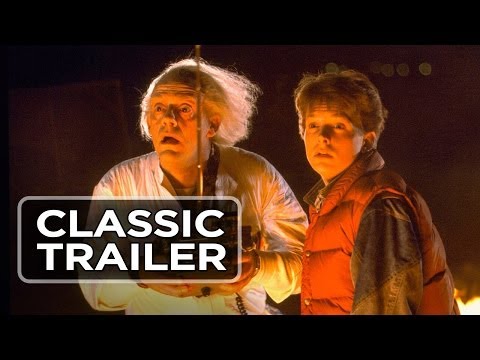 Affleck is on both sides of the camera for his new movie, and we've got you covered on how to watch Air. It tells the story of Nike wooing Michael Jordan for their brand, and stars Affleck's best buddy Matt Damon.
For more of the 2023 movies we can't wait for, take a look at everything we know about the Oppenheimer release date, the Barbie movie release date, the Indiana Jones 5 release date, and the Fast and Furious 10 release date.