We're all excited for the Barbie movie, aren't we? Barbie fever is sweeping the world as we await one of the most intriguing and unique new movies of 2023. But there was a time when a very different Barbie project was in the pipeline.
The first flickers on the path to the Barbie movie release date arrived in the mid-2010s. Jenny Bicks signed on to write a screenplay, with Juno Oscar-winner Diablo Cody hired shortly after to work on a script of her own. Amy Schumer, fresh from some of the best comedy movies of her career, was on board to play Barbie.
In a new interview with GQ, Cody has looked back on the challenges that stopped her Barbie movie ever coming to fruition. And one of those stumbling blocks, it turns out, was the success of The Lego Movie.
She said: "I heard endless references to The Lego Movie in development and it created a problem for me because they had done it so well. Any time I came up with something meta, it was too much like what they had done. It was a roadblock for me, but now enough time has passed that they can just cast [Lego Movie antagonist] Will Ferrell as the antagonist in a real-life Barbie movie and nobody cares."
Cody confessed in the interview that she "shit the bed" with her script and simply couldn't crack the material, though the climate of the time made a difference.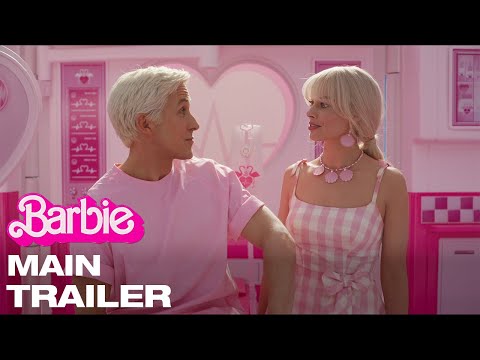 She said: "[The] idea of an anti-Barbie made a lot of sense given the feminist rhetoric of ten years ago. I didn't really have the freedom then to write something that was faithful to the iconography; they wanted a girl-boss feminist twist on Barbie, and I couldn't figure it out because that's not what Barbie is."
The version of Barbie we're getting in cinemas this month couldn't be further from the girl-boss era, with director and co-writer Greta Gerwig conjuring something far more unconventional. It looks set to be one of the best movies of the year, and we can't wait.
For more on Barbie, find out how the movie caused a worldwide shortage of the color pink and learn how you can stay in Barbie's Dreamhouse. We've also delved into why the Barbie movie's body diversity couldn't have come at a better time.
Barbie is set for a titanic box office battle this summer, squaring off against another of the most exciting 2023 movies as it shares the Oppenheimer release date. Tom Cruise is one of many planning to watch the movies back to back.