Barbie is looming on the horizon like a hot pink sunrise, and we couldn't be more excited for Barbernheimer Day (Barbie and Oppenheimer both release on July 21, 2023).
But if looking forward to the Barbie movie release date isn't enough, you can plan a weekend getaway to the Malibu Barbie Dreamhouse, where you can watch all the new movies you want from the comfort of its bubblegum pink sofas.
It might be a bit difficult to get a booking while Greta Gerwig's comedy movie and the Oppenheimer release date are both in the pop culture zeitgeist, but here's what you need to know about it.
Warner Bros. partnered with Airbnb to host two one-night stays in the Dreamhouse, which has been newly decorated to fit Ryan Gosling's 'Kenergy' — evidenced by the letter pool floats that spell out his name.
The interior, of course, is kitted out with themed tools including a Wild Wild West bedroom equipped with horse art and a gauche neon sign in the shape of a cowboy hat. On a balcony is a full squat rack with a barbell and bench, available for Ken to complete some sets to ensure chiseled abs.
The lovable atrocity was first spotted by photographer Josh Schreiber, who spotted the Dreamhouse hen flying overhead in Miami. You can see his Twitter post below where he is equally confused and fascinated by the pop-up home.
You can see the official Airbnb listing here, and the bio written by Ken reads as follows: "Welcome to my Kendom! While Barbie is away, she has handed over the keys to her Malibu DreamHouse this summer and my room could be yours for the night. I've added a few touches to bring some much-needed Kenergy to the newly renovated and iconic Malibu DreamHouse. Placed perfectly above the beach with panoramic views, this life-size toy pink mansion is a dream come true!"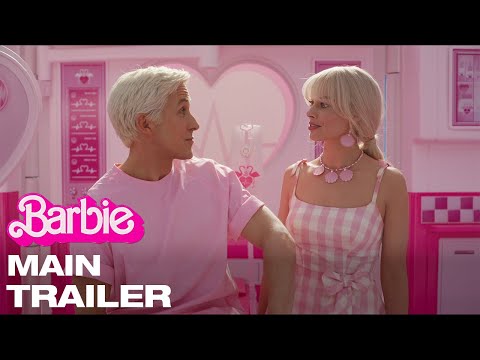 For more, find out what the best Margot Robbie movies are, or take a look at the best movies of all time. We also have some thoughts on why the Barbie movie's body positivity came at the right time.