There is no denying that Barbie is iconic, so it makes sense that one of the most anticipated new movies of 2023, starring the legendary toy, would have to go above and beyond to please the fans. However, it turns out that the Barbie movie was so dedicated to capturing the icon's aesthetic that it caused the world to run out of pink paint.
Yep, you read right, Barbie caused a pink shortage, at least according to director Greta Gerwig. During a recent interview with Architectural Digest, Gerwig broke down how she went out to create a fantastical world that put "authentic artificiality" above all else. If you have seen the Barbie trailer, you would've noticed how the upcoming flick revolves around Barbie (played by Margot Robbie) being expelled from the idealistic Barbieland.
From the teaser, Barbieland looks like a pink wonderland, where bright colors and Barbie's iconic Dream House are front and center. Gerwig explained how this amazing world wasn't done through CGI. Instead, the Barbie crew hand-painted backdrops to emulate the San Jacinto Mountains and sky.
"Everything needed to be tactile because toys are, above all, things you touch," Gerwig said before adding how everything also had to be pink. "I wanted the pinks to be very bright and everything to be almost too much."
And it turns out that "too much" wasn't just a turn of phrase when it came to Barbie's signature color. Gerwig's tactile approach to her set had some fun consequences during construction. The filmmaker confessed that the Barbie set led to "an international run on the fluorescent shade of Rosco paint."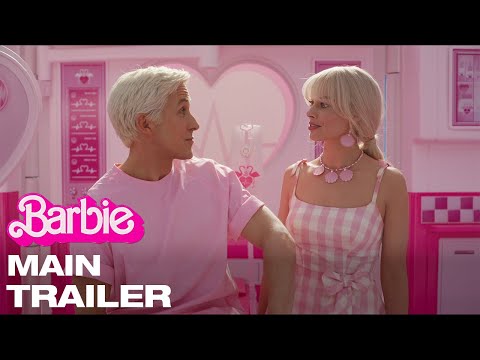 So yeah, thanks to Barbie, there was a literal global shortage of the color pink for a time. And honestly, knowing that fact just makes us even more excited to see the upcoming bright comedy movie.
Barbie hits cinemas on July 21, 2023. While we wait for what we expect to be one of the best movies of the year, why not look over our list of the best Margot Robbie movies ever made? Or, if you are after more Ken content, we also have a guide on the best Ryan Gosling movies of all time.
And finally, here is our list of demands for all the other iconic toys that should get a film next.