There are many great things about the Barbie movie, but few of them were as immediately exciting as the "I Am Kenough" hoodie worn by Ryan Gosling as Ken. And the even better news about one of the best new movies of the year? You can buy that hoodie.
Positive reviews and box office dollars are flying in after the Barbie movie release date on Friday, with many critics lauding it among the best movies of 2023 so far. We certainly found plenty to love in our Barbie review and we're already waiting to rejoin the Barbie cast for a potential Barbie 2 release date.
Audiences have joined the party, with one of the best comedy movies in years currently on track for a massive $150m opening weekend. That would be the highest opening of the year, ahead of the Super Mario movie, which went on to manage a mammoth $1.35bn global total. The signs are good.
But just about everything else in the movie was immediately eclipsed by one of Ken's coolest sartorial choices. In the final act of Barbie, Gosling's take on Ken wears a rainbow-colored hoodie emblazoned with the words "I Am Kenough". It's set to be the must-have wardrobe item of the next few months.
Naturally, the folks at Mattel have moved to monetize this brilliant piece of design. The company has made the "I Am Kenough" hoodie available on its Mattel Creations website.
There is some bad news, though, as the hoodie is currently sold out in both the USA and the UK. So it's worth keeping an eye out to see when they restock the product. We'll certainly be watching.
Gosling's performance as Ken is one of the highlights of Barbie, immediately cementing himself as one of Hollywood's great himbo performers. Channing Tatum has been dethroned.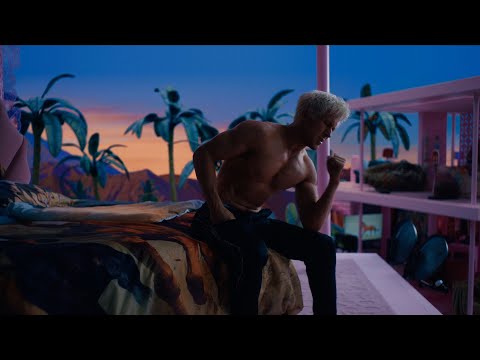 For more from the world where life in plastic is always fantastic, find out why Ken isn't the Barbie movie's villain and learn more about Allen, as well as exploring if Will Ferrell's character is based on a real person. We've also delved into the Barbie ending and told you all about how the Barbie movie has a surprise on Google.
Elsewhere, we've provided our take on the other big movie of the week in our Oppenheimer review and explained how to watch Oppenheimer in 70mm IMAX.