You know Barbie is nearly here when we start getting really excited about small internet treats. But when it comes to becoming ecstatic over crumbs, the Barbie and Ken fans have really outdone themselves this time. (And yes, that includes us.)
It's not unusual for the biggest new movies to utilize clever marketing campaigns, but sometimes that includes the smallest little Easter eggs hidden about the place. Barbie has already taken over London, dropped the appropriate merch, and released original songs, but there's now one last thing hidden in the depths of Google.
Well, it's not quite hidden. In fact, this little tribute to the new Margot Robbie movie is actually really easy to find. But we're here to guide you through the process anyway to find this delicious pink decoration.
Right now, if you type the right key terms into Google, you'll be greeted with a smattering of pink sparkles and a pink-tinted background. Not too shabby. We're trying to imagine the Oppenheimer equivalent to this…lots of cutesy bomb illustrations going off?
So just how do you unlock this special feature? Well, all you need to do is head over to Google now and type in 'Barbie movie'. And there you have it. If it doesn't work for you, then you must be doing it wrong. (Or Barbie doesn't like you, which is weird, because she likes everyone.)
It's not been long since we had the Secret Invasion website letting us exercise our inner spy, so it's nice that Barbie has also taken over the internet in some form. This Barbie is a hacker!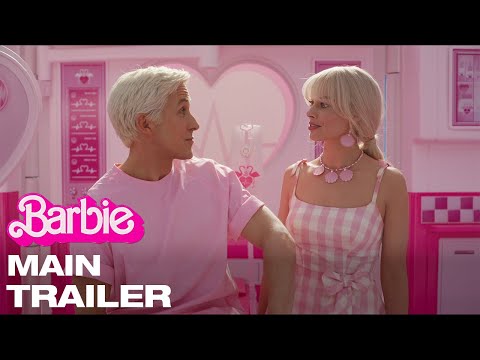 For more plastic content to get you pumped for the Barbie release date, take a look at our list of the best comedy movies and best feel good movies to watch now. You can also get to know the Barbie cast, and read our feature on why the Barbie movie's diversity couldn't have come at a better time.
And once you've done that, take a look at everything else we know about the best movies coming out this summer, such as our Mission Impossible 7 review, and everything we know about the Oppenheimer cast.