There's no question as to which 2023 movie has been the biggest success story. The pink-hued spectacle of Barbie has blown everyone else out of the water. Barbie's success will no doubt teach Hollywood all sorts of lessons for new movies, but one of the after-effects might well be bad news for Ryan Reynolds.
In 2021, Reynolds played a videogame character challenging his place in the world in the action-comedy Free Guy. The Free Guy ending left things open for a sequel and Reynolds confirmed that Free Guy 2 was on the way.
Now, though, things might have stalled – and it's partly Barbie's fault. Free Guy director Shawn Levy, who is currently reteaming with Reynolds to make Deadpool 3 in the MCU, told Collider that Free Guy 2 is currently in a sort of creative limbo. It might still happen, but nothing is set in stone.
"I think it is definitely not assured," said Levy. "We love Free Guy and the love for Free Guy that has kind of resonated in aftershocks, if you will, in the last couple of years. That's been thrilling to Ryan and I.
"We are developing a sequel, but the truth is that you now have Barbie that has obviously left a mark about a character in a fictional world who comes to self-awareness. So, we're only gonna make Free Guy 2 if it's different than the first movie and if it's different from other movies."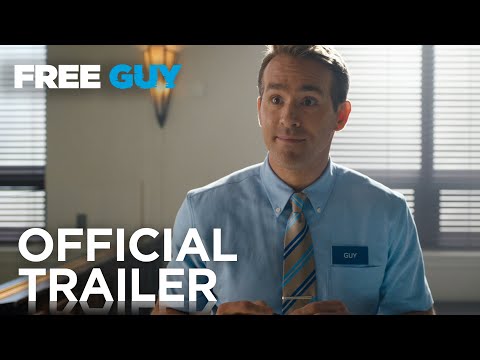 It's unsurprising that Barbie is sending some filmmakers scrambling to revamp their existing projects. Nobody wants to be accused of simply ripping off the success of Greta Gerwig's billion-dollar crowd-pleaser, even if that might end up being a reliable box office strategy.
Fortunately for Levy and Reynolds, they've got plenty of time to reshape what Free Guy 2 could be. There's a lot of work ahead of them as they get towards the Deadpool 3 release date, which will become their focus as soon as the 2023 Actors Strike comes to an end.
For more on the biggest movie of the year, check out our Barbie review and find out about all of the Barbie Easter eggs you missed first time around. You can also find out why Barbie is way darker than you think and look ahead to a possible Barbie 2 release date. We know it's gonna happen, right?
Elsewhere, learn more about the best movies coming to cinemas soon, including The Marvels release date and the Dune 2 release date.