Bruce Willis and Arnold Schwarzenegger have, between them, clocked up roles in just about all of the best action movies ever made. Certainly, their best '80s movies stand among any of the best movies the genre has produced since. But Arnie wasn't sure Willis would ever make it.
According to an extract from the new book Last Action Heroes, published by Entertainment Weekly, Schwarzenegger was left unconvinced by Die Hard and, specifically, Bruce Willis in the lead role.
The book explains that Schwarzenegger "guffawed" his way through an early screening of the movie, in which Willis – then best known for his TV work in Moonlighting – played New York cop John McClane for the first time.
In the extract, author and film critic Nick De Semlyen writes: "[Schwarzenegger] happened to be dining at Ivy at the Shore in Santa Monica one evening, soon after Die Hard came out, when Willis walked in. 'Know why you'll never be an action star?' Schwarzenegger called out to Willis across the room, loud enough that everyone in the restaurant could hear.
"'No, Arnold, why?' Willis replied. Schwarzenegger flexed his biceps. Pointed to it. Then announced in his thick Austrian accent: 'Toothpick arms'."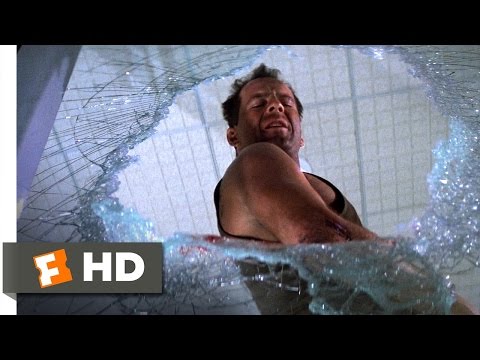 Toothpick arms or not, Willis went on to become a bona fide action star off the back of Die Hard, which spawned four Willis-starring sequels. Along with the likes of Schwarzenegger and Stallone, Willis was one of the defining figures of '80s action on the big screen.
He and Schwarzenegger even went on to star together in several of the wildly action-packed Expendables movies. That franchise is set to continue this year when The Expendables 4 release date arrives.
For more Schwarzenegger, find out which FUBAR scene made him crack up for real and why he wants to join the Yellowstone cast.
We've also got a complete list of the new movies coming in 2023, as well as detailed guides to The Equalizer 3 release date and the Oppenheimer release date, just to name a few.