If you're looking for a heart-racing experience for your next movie night, look no further than The Day of the Jackal. Amazon Prime Video is one of the best streaming services available, and when it comes to the best thriller movies, it's got plenty to offer, like this classic.
From Harrison Ford action movies to the best drama movies that will set you on the edge of your seat, Amazon Prime usually has it all. And if it doesn't, then you can probably be assured that whatever its missing will be added to the ranks at some stage.
Joining the slate of everything new to Amazon Prime for US subscribers this month is The Day of the Jackal, the 1973 political thriller movie based on a book of the same name.
The Day of the Jackal is about an assassin, 'The Jackal', who is hired to assassinate the French President in the 1960s. The move was considered a success, and would be nominated for multiple BAFTA awards, Golden Globes, as well as an Oscar. The British Film Institute have also ranked it at number 74 on their list of the greatest British films of the 20th century.
The Day of the Jackal is unusual, because the names of its stars may be unfamiliar to modern audiences. In fact, its leading star, Edward Fox, was cast intentionally because he was relatively unknown at the time. The director, Fred Zinnemann, would later go on to suggest that this decision had a large part to play in the theatrical success of the movie.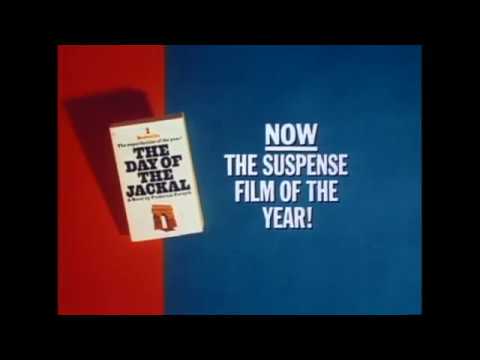 The movie features a gun that is transformed from a walking crutch. This would go on to become a major piece of iconography from the film, and would actually be designed in real life for the purpose of production. Two were made for the movie, and one was eventually handed over to British authorities, while the other now lives in the Paris Cinematheque.
The Day of the Jackal is considered a classic of its kind. It's genuinely exciting, and masterfully suspenseful. The cast is also brilliant, especially Edward Fox as the titular Jackal. If you're looking for a vintage thriller that seems to stand the test of time, you're in for a real treat with this one.
For more thrills and spills, check out our lists of the best war movies and best horror movies to watch now. You can also check out all the new movies to come, as well as our list of the best movies of all time. You can also get to know the Killers of the Flower Moon release date.
Plus, you can check out our list of the best thriller series for more small screen action. We've also got a feature on the Master of Suspense, explaining how Psycho broke Hollywood taboos.