The best Al Pacino movie, and arguably the best movie of all time, is now streaming on Paramount Plus. The Godfather, directed by Francis Ford Coppola in 1972, is new on Paramount Plus as of July 1, 2023; AKA, today.
Alongside Marlon Brando, Diana Keaton, and Robert Duvall, Al Pacino stars as Vito's youngest son, the iconic Michael Corleone. The movie launched Pacino's career, catapulting him into the spotlight as one of Hollywood's finest talents thanks to his astonishing performance.
Pacino bagged his first Oscar nomination for the film, which won the year's award for Best Picture, Best Actor (for Marlon Brando), and Best Adapted Screenplay. Since then, the movie has gone down as one of the greatest of all time, and it helped to cement the crime drama as one of the most popular genres around.
The Godfather was followed up with an equally perfect sequel, The Godfather II, in which Al Pacino would go on to reprise his role.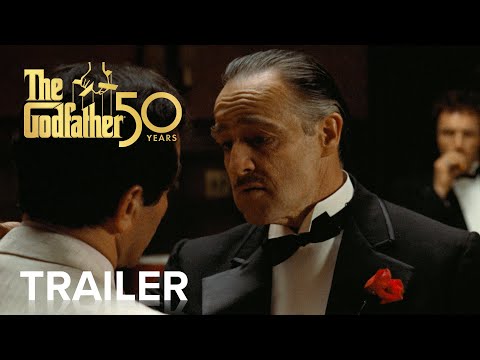 After making his name with The Godfather, Pacino would play leading roles in the likes of Scarface, Dog Day Afternoon, and Heat: all classics in their own right. Though, perhaps, none quite reach the heights of The Godfather.
More recently, Pacino has still been at it making modern greats. He worked with Martin Scorsese on the Netflix crime epic The Irishman, and Ridley Scott on the crime drama House of Gucci. Admittedly, the man knows what genre he likes, and it's called 'crime'.
Pacino recently announced that his new movie will be an adaptation of Shakespeare's famous play King Lear.
For more on Pacino, take a look why he turned down the best roles in Star Wars. Or, see our picks for the best thriller movies, before seeing what's new on Netflix and finding out what new anime is coming this month.