No, the sky isn't falling. Adam Sandler actually just made a good movie. You Are So Not Invited To My Bat Mitzvah, which stars Adam Sandler's daughter, is a surprising hit. Rated 94% on Rotten Tomatoes, the teen movie focuses on BFFs Stacy (Sunny Sandler) and Lydia (Samantha Lorraine), whose plans for their bat mitzvah's fall into turmoil after they clash over a popular boy from school.
Produced by Sandler's Happy Madison Productions, everyone knows that even the best Adam Sandler movies tend to be a little… hit-and-miss (remember Jack and Jill?). But when it comes to this new movie, You Are So Not Invited To My Bat Mitzvah, it definitely errs on the side of 'hit.' For the past three weeks, for instance, this has become one of the best Netflix movies by virtue of being number one on the streaming service's most-watched list.
Could this be Adam Sandler's best movie yet? The jury is still out on that one, but critics are optimistic by the funnyman's change in direction — with several favourably comparing the flick, which is relatively new on Netflix, to the likes of Sixteen Candles and Judy Blume books.
John Nugent of Empire described the comedy movie as "an intriguing new direction for Adam Sandler's Happy Madison productions," while The Daily Beast's Nick Schager said that the teen drama movie is "proof that Sandler still has the capacity to spearhead […] a competent movie."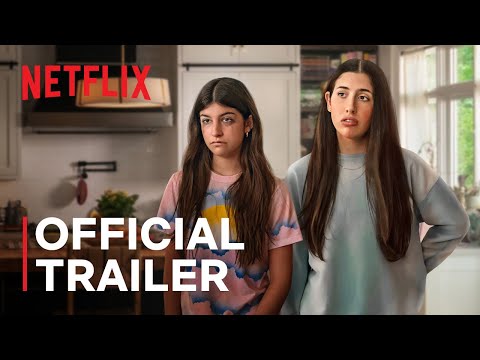 Critics also had good things to say about Sunny Sandler, who appeared to be the breakout star of the film. Describing her as a "dynnamo," ABC's Peter Travers said the actor "gives nepotism a good name," while Natasha Alvar of Cultured Vultures pointed out that "Sunny Sandler has a knack for comedy just like her old man."
You can watch the film on Netflix now, but if you want more nostalgic content, check out our guides to the best '90s movies, best '2000s movies, the Heartstopper season 3 release date, the XO Kitty season 2 release date, and the Ginny and Georgia season 3 release date.