The first reactions for A Haunting in Venice are in, and we are once again wildly excited for yet another absurd adventure. A Haunting in Venice is the latest of Kenneth Branagh's reimagining of Agatha Christie's iconic Hercule Poirot stories, and the reviews suggest we could be in line for one of the best detective movies of the year.
As the A Haunting in Venice release date approaches, it's time to reflect on this fascinating trilogy. Brannagh's first effort, Murder on the Orient Express, didn't exactly set the world alight. With an IMDb score of 6.5 out of 10, the trilogy opener was fairly disappointing despite boasting the likes of Star Wars cast member Daisy Ridley, legendary actors Willem Dafoe and Judi Dench, and Penelope Cruz.
The sequel, Death on the Nile, was a bonafide meme machine. It wasn't exactly the best adventure movie of 2022 (see our Death on the Nile review) but it earned something of a cult following thanks to the infamous delivery of the line, "Enough champagne to fill the Nile." So, thanks for that, at least, Gal Gadot.
Now, A Haunting in Venice is among one of our most anticipated new movies for this year. That may be fuelled somewhat by irony and a love of theatrics, but we are excited all the same. And with the early reviews flooding in, our excitement has hit fever pitch.
The new flick stars Brannagh once again, alongside Yellowstone cast member Kelly Reilly (AKA Beth Dutton), Jamie Dornan, and Oscar winner Michelle Yeoh. And the initial buzz is very promising indeed.
Rebecca Lewis describes the film as "captivating," with "gorgeous production design" and a "deep character examination" of the Poirot. She also praises the horror movie elements of A Haunting in Venice, with plenty of jumpscares awaiting audiences.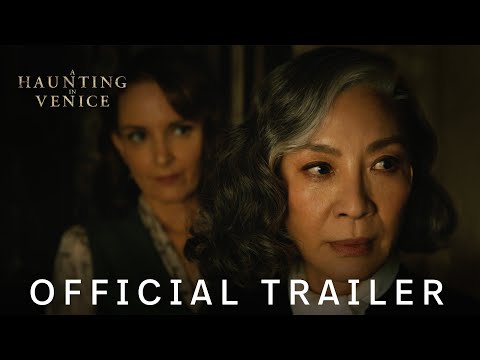 Variety's Jazz Tangcay says the film is a "brilliant and thrilling whodunnit," with special recognition reserved for the "chilling" score by Hildur Guðnadóttir.
According to Jeff Conway, this is a "regal and sophisticated" mystery movie which shines thanks to its "gifted ensemble cast." Meanwhile Joe Russo claims this is the best of the trilogy.
Well, consider us firmly sold. If you want more mysteries solving, check out all we know about the True Detective season 4 release date and the Knives Out 3 release date. Alternatively, check out our list of the best Michelle Yeoh movies or the best Yellowstone episodes for more from the cast of A Haunting in Venice.