Yellowstone might be one of the most popular TV series in recent years, but CBS recently found that 80% of the audience hadn't even seen the acclaimed neo-Western drama. This makes it the perfect show to fill that September gap after the 2023 strikes led to a number of delays across the cable channel's flagship shows.
But with Yellowstone being produced with a streaming service in mind, the best TV series of recent years isn't exactly cable-ready. This is because CBS is tasked with upholding stringent broadcast standards which prohibits themes like violence, sex, explicit language, and drug and alcohol use. So, in other words, everything John Dutton and and the ret of the Yellowstone cast do in almost every episode.
In its current form, the best Western series ever made is currently labeled TV-MA for profanity, violence, and nudity. So not exactly CBS-friendly. But that hasn't stopped audiences getting to know the Yellowstone characters through re-runs every Sunday night. As confirmed by a CBS representative to Country Living magazine, Yellowstone has been edited to meet the broadcast standards for the network.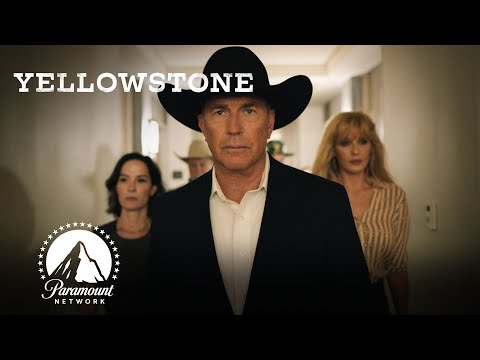 Changes include the muting of explicit language (so expect Rip Wheeler to be a lot quieter), and the editing of certain scenes to reduce nudity and violence.
Even with all these edits, Yellowstone is still not exactly family-friendly. The edited version you're seeing on CBS is rated TV-14 DSLV for suggestive dialogue, strong coarse language, intense sexual situations, and intense violence. So, if you're re-watching the Yellowstone timeline from the beginning and are noticing a few changes, don't worry. It's not all in your head.
For full, uncensored Yellowstone, catch all five seasons on Paramount Plus now. You can also learn more about everyone at Dutton Ranch with our guide to the upcoming Yellowstone season 5 part 2.