Another day, another Yellowstone plot hole to explore. This time, it's that oh so sweet marriage between Rip and Beth that we are picking apart, after we realized one aspect of them tying the knot just makes no sense at all.
Of all the storylines in Yellowstone, Rip and Beth's relationship is one of my favorites. It's not often that the Yellowstone cast give us tender moments, but the ever-growing love between these two foul-mouthed icons is a huge factor in making the show one of the best drama series I've ever seen.
Things rarely make sense in the Yellowstone timeline. Plot holes are almost as much of a trademark of a Taylor Sheridan TV series as cheesy one-liners, cinematic soap opera action, and Western vibes are. Now, here's the latest issue I've picked up on.
So, Rip Wheeler wants to marry Beth Dutton, and naturally, he needs a ring. Well, his decision to exhume the corpse of his mother and take her wedding ring may seem like a good, albeit very creepy idea to show his one true love how much she means to him.
But, hang on. Rip's mother divorced her abusive husband before her death, so why would she still be wearing her wedding ring? This seems like a pretty egregious mistake on Sheridan's part, but one I can almost excuse.
The far bigger issue is the fact that, as I said before, Rip's father was incredibly abusive to both Rip and his mother. He was so violent, in fact, that he actually killed Rip's mother, in a devastating moment which set Rip on his path to the Dutton Ranch in the first place.
Rip killed his father in a fit of rage, ran away, and ended up in the care of John Dutton. Not ideal, but it did lead him to Beth, I suppose. Nevertheless, surely Rip realizes that giving your wife the ring your monstrous father gave to the woman he killed is not exactly the height of romance?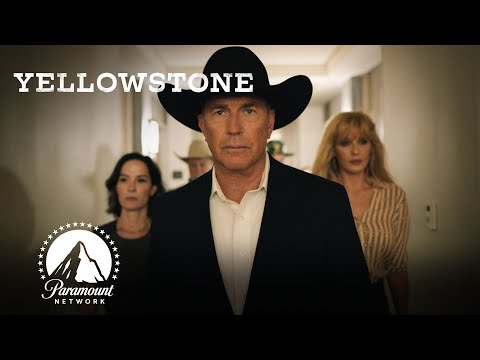 Yellowstone may be the best TV series on our screens right now, but it says a lot that this isn't even the biggest plot hole we've found recently. Here's how Yellowstone retconned one character's backstory, and we're pretty sure the Yellowstone 6666 release date will bring even more tangled narratives for us to unpick. More importantly, what delightful mess will Sheridan offer up in Yellowstone season 5 part 2? I cannot wait to see.