Virgin River is one of those shows people tend to gawk at when they hear it has been chugging along for five seasons despite never hearing much about it in their circles. But, truthfully, Virgin River is a Netflix big hitter with a passionate fanbase who have catapulted it to success with their dedication.
So dedicated are they, that there's a very active subreddit for the drama. Filled with viewers who feel it's one of the best Netflix series to comfort watch, the latest hot topic ahead of the Virgin River season 5 release date is the new trailer that recently dropped.
In particular, fans are worried about one character who seemed worse for wear in the footage. And from the looks of things, they have every reason to be concerned about the future of this Virgin River cast member.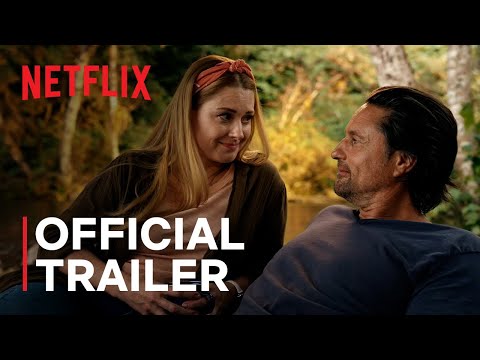 Late in the trailer (00:47 to be exact), the character Brady is seen looking up with a smear of blood dripping from his forehead. The location he's in is dark, and it definitely looks like he's been hit or otherwise assaulted. The trailer was crossposted to the r/VirginRiverNetflix subreddit, and viewers got to speculating.
Complete-Road-3229, who we assume will be moving onto road 3230 when they're done, commented "Brady is definitely in some deep shit and that scene with him bleeding looks intense!" While Stayready10 guessed that "Jack may be the one to save Brady from Melissa. Looks like Brady had on the same shirt; scene on his knees and running behind Jack through the woods."
Jsscmurhog also thinks things are dire: "Omg, is Brady going to get killed?! That's what it looks like in that scene, as much as I don't really like him, I definitely don't want him to get killed because I feel like he's having some good character development and he's starting to grow on me…"
Excited about the Virgin River season 6 release date? Us too, but in the meantime see what's new on Netflix, check out the best drama series, best TV series, and the new movies coming in 2023, or visit the Virgin River filming locations. Virgin River season 6 is confirmed, so there's more on the way, too!