When it comes to blockbuster stars, few action movies grip the public's attention as much as those starring Tom Cruise. Be it the Mission Impossible franchise or the recent Oscar 2023 nominee Top Gun Maverick – everyone rushes to the cinema when a Tom Cruise movie gets released. And by everyone, we really mean everyone – even Cruise himself heads to the theatre.
That's right, it turns out Cruise is just like the rest of us, rushing to see his new movies on the big screen. Actor and producer Sherry Lansing – who was running Paramount Pictures when Cruise starred in the first Mission Impossible spy movie – revealed that Cruise has a habit of sneaking into movie theatres undercover.
During Lansing's presentation of the David O. Selznick Achievement Award for the actor at the 2023 PGA Awards, she shared how Cruise pays close attention to the audience's reactions regarding his thriller movies first-hand.
"He used to sit in the projection booth where nobody could see him or hide in the back of the theatres so he could see the audience reactions," Lansing said (via The Hollywood Reporter).
It is not surprising Cruise is adding to his box-office statistics with cinema tickets, as the actor has been championing theatrical distribution during his recent award campaign for Top Gun 2.
During his acceptance speech at the PGA Awards, the star emphasised how financially successful blockbusters should be celebrated.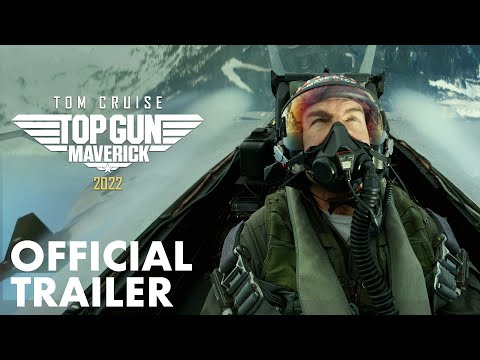 "The better every studio does, the better every film does, the better we all do, and the better it is for everyone," Cruise explained. "So, I look forward to seeing what you create in the future, and I'll continue to do all I can to contribute and help this industry and this art form that I love."
Top Gun: Maverick earned over $1.4 billion at the box office since its release in 2022 – making it one of the highest-grossing movies of the year. However, its recent nomination at the Oscars has been criticised by some film fans – with some believing that Top Gun 2 shouldn't win Best Picture.
Still, love or hate Top Gun 2; you can't deny its achievements or Cruise's cinema appeal. Fans can keep their eyes peeled at their local screenings for Cruise once Mission: Impossible – Dead Reckoning Part One (aka Mission: Impossible 7) hits the big screen on July 14, 2023.
For more Cruise action, here is our Top Gun 2 review. And if planning future cinema trips is more your speed, here are the 2023 movies we can't wait to see.