What was the Tokyo Revengers season 3 release date, and what else do we know about the hit series? Tokyo Revengers is based on a hugely successful manga of the same name, and for years we've loved its outing on our small screens.
Tokyo Revengers first debuted back in 2021, and quickly proved itself as one of the best anime series around. It explored the story of the anime character Takemichi Hanagaki as he went back in time to prevent the murder of his girlfriend. Naturally, fans were thrilled to see it return in October 2023 for a third round. Here's everything you need to know about season 3 of the hit TV series.
Who's in the Tokyo Revengers season 3 cast?
The Tokyo Revengers season 3 cast saw the return of Yūki Shin as Takemichi Hanagaki, as well as several other familiar cast members.
Notable new members of the Tokyo Revengers season 3 included Nobunaga Shimazaki and Tetsu Inada, who were brought on to play Izana Kurokawa and Kanji Mochizuki, respectively, after appearing in the final episode of season 2.
Here's the Tokyo Revengers season 3 cast list:
Junya Enoki as Inui Seishu
Yūki Shin as Takemichi Hanagaki
Yū Hayashi as Manjirō Sano
Natsuki Hanae as Kokonoi Hajime
Tasuku Hatanaka as Hakkai Shiba
Nobunaga Shimazaki as Izana Kurokawa
Tetsu Inada as Kanji Mochizuki
Tokyo Revengers season 3 release date
Tokyo Revengers season 3 was released on Tuesday, October 3, and on October 4 for those in Japan.
The shounen anime was released on Disney Plus and is only being released with the original Japanese voiceover initially, though there may be dubbing in other languages in the near future. Episodes for season 3 are being released on a weekly basis until December 26 (27 for Japan-based viewers).
There aren't currently many reviews for the third season specifically just yet, but the series has an overall audience score of 85% on Rotten Tomatoes so far!
Is there a Tokyo Revengers season 3 trailer?
Yes! The first trailer for Tokyo Revengers season 3 was released on June 18, 2023.
In the teaser, we saw that the upcoming installment would be packed with dramatic stand-offs and tension. There are beaten bodies on the ground and plenty of moody anime characters to keep us hooked, not to mention lots of blood. Check out the trailer for yourself below:
What will Tokyo Revengers season 3 be about?
Tokyo Revengers season 3 follows the Tenjiku arc, which was the penultimate arc in the Tokyo Revengers manga.
The Tenjiku arc is a fan-favorite and sees the introduction of the anime villain Izana Kurokawa. It follows Takemichi's journey back to the past when the Tokyo Manji gang was still alive, and our protagonist will attempt to prevent their deaths while coming up against the Tenjiku.
That means that if Tokyo Revengers continues to follow along with the manga, Tokyo Revengers season 3 might just be the final season. (We've still not heard word on a potential season 4.) However, that's just speculation right now, and we've got much more of the season still to come.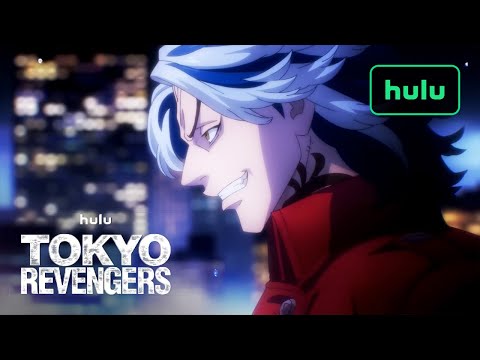 Where can I watch Tokyo Revengers season 3?
Tokyo Revengers season 3 is currently dropping weekly on Disney Plus.
Episodes are dropping every Wednesday on the streaming service until the season finale on December 26. If you're looking to catch up, the first two seasons are available on Crunchyroll!
How many episodes of Tokyo Revengers season 3 are there?
There are 13 episodes in Tokyo Revengers season 3, and all of them will stream on Disney Plus.
This matches the episode count from season two, which was a bit of a drop from the previous 24-episode-long first season.
That's it on Tokyo Revengers for now. For more anime fun, check our guide to the best anime movies, as well as our guides to the Dragon Ball Super season 2 release date, the Demon Slayer season 4 release date, and the One-Punch Man season 3 release date.
Don't miss all the other new anime coming your way, and be sure to check out our feature on why the Oscars must learn this lesson from the Anime Awards to survive.